We never get tired of funny animal videos (and we mean that literally). Watching our pets goof off, make Sherlock-level deductions, or generally act weird brightens everyone's day. Animals Unscripted on Peacock will leave you dying of laughter and wanting more. Luckily, there is two seasons' worth of pets going crazy to keep you entertained. Once you get hooked, you'll never be able to turn it off.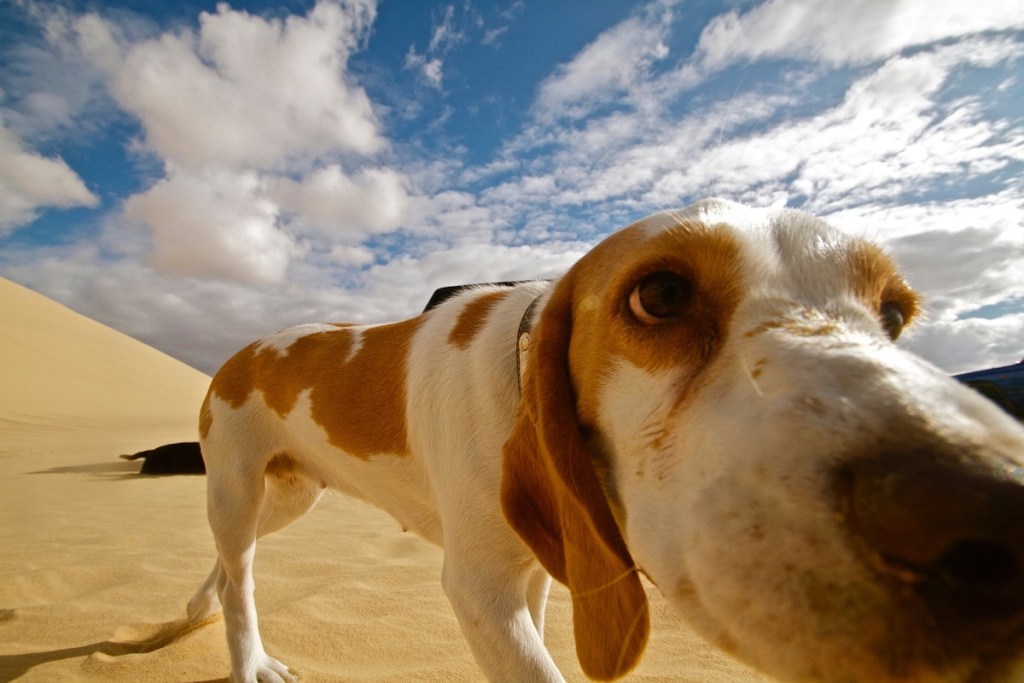 What viewers can expect
This compilation show brings you all the highlights of animal-related antics in a continuous stream of pet content. Each episode features the perfect moments of beasts going wild, with only the top clips making the cut. The videos fit into a theme (like pets eating sloppily), which can help you choose what kind of humor you want to see based on your mood. Stick with all cats or only dogs or spice it up with a surprise mix of unique animals in the wild. See everything from pups running into windows to birds repeating funny phrases to raccoons stealing fish off a line. You'll be so sucked in, you can never guess what's coming next.
The nonstop hilarity makes this one of the best shows about pets. Each clip is fairly short, too, which means it keeps you (and your family) constantly engaged. In addition to the episode theme, you'll often see a series of videos grouped together under a single subject. You might wind up watching a run of the worst of pets being bad or the best of pets acting lovable.
Why you should watch
Animals Unscripted helps you find only the funniest videos of our four-legged pals, making it one of the best shows for animal lovers. Besides serving up some of the classics, it offers lots of things you won't typically stumble on. Don't miss the skateboarding dogs or the herd of bison attacking a car. It's a great show to binge because every clip feels different — you never witness the same cat twice.
When you need a show to take your mind off things, this is the one. Sometimes, it's nice to take a break from the difficult aspects of life and watch pets just being themselves, set to a few lively tunes and funny sound effects. You might pick up some ideas for new tricks for your animals or discover a dog secret and find out how to catch your pet in the act.
We think some of your household companions might like it, too. Sit your pet in front of the TV with you and see how they respond. Or better yet, film them enjoying it.
There's nothing serious about Animals Unscripted, so feel free to put it on in the background and let it take the edge off your next chore. Otherwise, put your feet up and give yourself a real break to just watch kitties, puppies, and birdies act crazy. (It seriously never gets old.) You'll certainly feel more relaxed after seeing how much energy these guys have. Who knows, maybe your fuzzy friend will wind up being featured in an episode someday.
Editors' Recommendations