Your pupper is such a good boy. He has the cutest paws and the best tail wags. When he's tired from following you around the house all day waiting for pats, he needs a supercomfy place to plop. You need to get the best dog bed for him, but you also need it to be affordable for you.
But looking for anything on the internet these days is exhausting. There are endless websites. Endless options. Endless price points. After a bit, it all starts looking the same. You have to rely on the reviews and what your bank account says when ordering online. We don't want you to stress about that. Let's check out some of the best affordable dog beds we could find.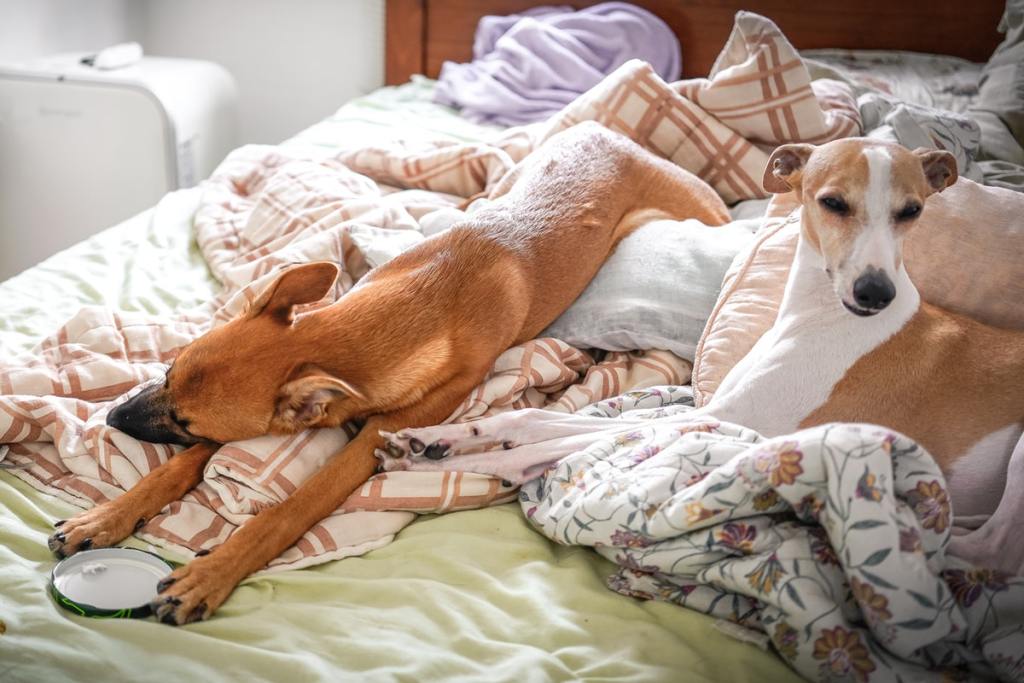 Under $25
If you are on an extra-tight budget right now, we have you covered. We know what it's like to have to buy something when you don't have the money to begin with.
The Amazon Basics Round Bolster Dog Bed is perfect if you need to keep it under $25. Its plush center will let your pup relax and have some great dog dreams. This is best for smaller dogs, as it's only 20 inches by 20 inches. Dogs up to 25 pounds will like this one. It doesn't come in any other color options, but the neutral brown and tan will go well in any room. It has thousands and thousands of reviews and a great rating, so we say give this one a go.
The Mixjoy Dog Bed is great if your pup likes to sleep stretched out and not in a circle. This one measures 35 inches by 23 inches, so it's perfect for medium-sized dogs up to 70 pounds. The comfy polyester padding will help your pup relax and take a load off his little paws. This dog bed comes in two color options, both neutral enough to go with any color scheme. It has a few thousand good reviews, so we put our money on this one for the stretchy sleepers.
Under $50
This is a really good price range. You start to get so many options, colors, and sizes by just going up a bit in price. You also get more padding for your pup.
The Furhaven Pet Traditional Orthopedic Foam Dog Bed looks amazing. This jumbo mattress measures 44 inches by 35 inches, so it can hold a whole lot of doggo. This mattress would be perfect for any pup that has some joint pain or trouble sleeping. The soft gray color would look fine in any room. You can get this in other colors and sizes, but this one is just right. The cover is removable and washable, so we like that. It has more than 22,000 reviews — how could you not get it?
The Noyal Donut Dog Bed looks so cozy. If your pet loves to sleep curled up, this bed is a winner. It measures 20.87 inches by 14.96 inches and is best for pups up to 40 pounds. The sunken middle will give your dog a place to burrow or a relaxing place to rest his head. The faux fur material will feel like cuddling up to another animal. What's best is that you can throw this one in the washer and the dryer. With thousands of great reviews, this dog bed ranks high on our list, especially since it comes in so many color options.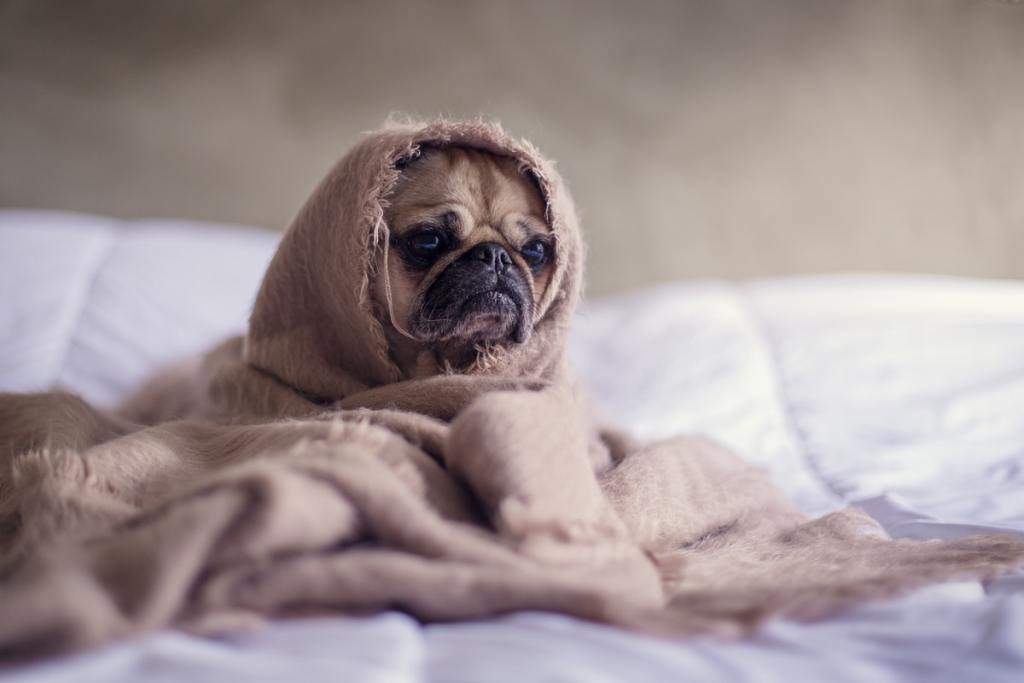 Keep it under $100
OK, hear us out. We know $100 sounds scary. Think of it this way: How many $20 beds are you going to have to buy over the course of a year because your dog just tears through them? It's the same as when buying your own mattress. You get what you pay for. It doesn't hurt to just look at the options.
The Suede Dog Bed by Majestic Pet Products is a keeper at under $100. We checked the largest size option, which is 52 inches of round doughnut comfort, and it still came in under budget. If you went down to the 40- or 32-inch option, you'd take the price way down. This one comes in a ton of colors, which we love, and is waterproof. Your dog can drool away while dreaming of chasing squirrels. That means it's also machine washable. The fact that this is for a bigger pup but still under $100 is amazing. The reviews are pretty good, too.
The Dog's Bed Orthopedic Dog Bed is for the older good boys and the pups that have a hard time getting around because of pain issues. This is quite the dog mattress. It layers on six inches of foam for your pup to relax on. This mattress measures 40 inches by 25 inches. You can remove the cover and toss it in the wash. Perfect for old pups or to try to keep your younger pupper younger for longer. It also comes in a bunch of color and size options. With a few thousand good reviews, it seems to do the job right.
Well, guys, we think we put together a pretty well-rounded list of some winning dog beds for any budget. They all have amazing ratings from being reviewed thousands of times. Whether your dog likes to stretch out or sleep curled up, and no matter your budget, you'll be able to find a great bed for your doggo.
Editors' Recommendations