Transporting a small dog or cat becomes easier when you use a well-made pet carrier. The problem is, the quality, price, design, functionality, comfort level, ventilation, and durability vary greatly amongst what's readily available to pet parents. Unlike a purse, backpack, or briefcase, for example, a pet carrier is not meant to be a functional fashion accessory. It's a tool for safely and comfortably taking your pet on the go.
Regardless of the designer or manufacturer, instead of choosing a pet carrier based on your own vanity and fashion sense, there are plenty of more important factors to consider that will help ensure the safety and well-being of your pet.
"In my opinion, a dog or cat's comfort and safety should be your main focus when purchasing a pet carrier," says Michael Leung, co-founder of Sleepypod, a company that makes several high-quality pet carriers in different sizes, designs, and colors. "Our company focuses a lot on crash testing, for example, to ensure a pet will remain safe when traveling in a vehicle. The carrier will protect the pet if there's an accident or if the driver needs to brake hard, for example."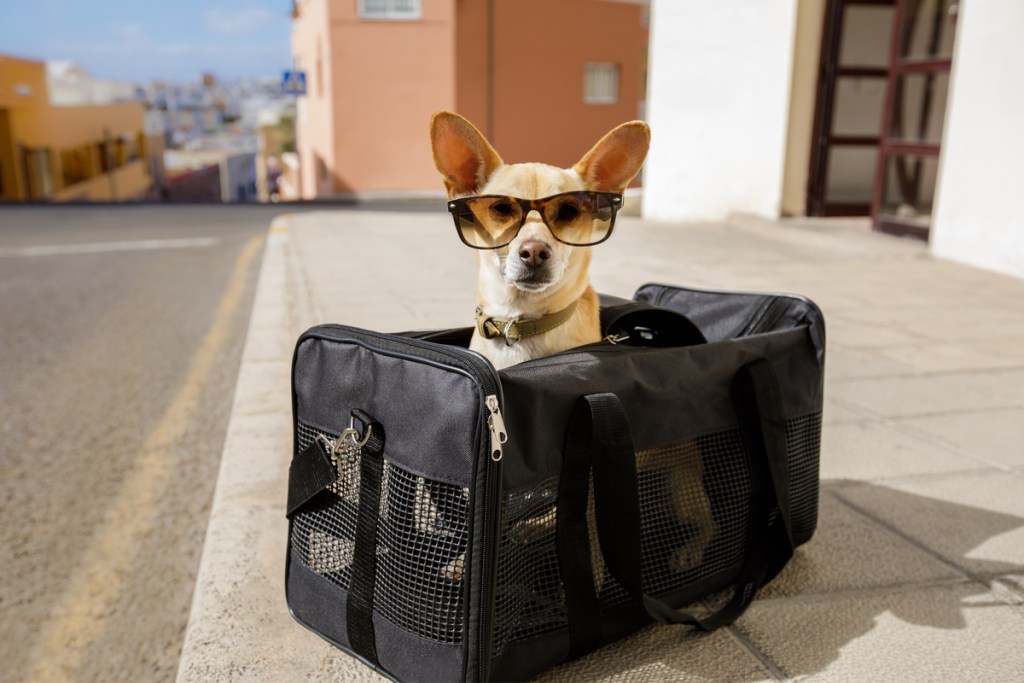 Focus on size, design, and comfort
There are many factors to consider when choosing the right pet carrier for your travel needs.
Know your pet's measurements
First, consider the size of your pet. The carrier you choose should nicely accommodate your dog or cat and allow them some freedom of movement while inside the bag. If the bag is too small, your dog or cat could become extremely uncomfortable when being transported. Most carriers are designed for pets that weigh less than 20 to 25 pounds.
Keeping in mind that pet carriers are designed to transport one animal at a time, know the weight and measurements of your pet before shopping for an appropriate carrier. And if you're choosing a carrier for a puppy, consider what their size and weight will be when fully grown to avoid having to purchase another carrier later.
The size of the carrier should allow for the animal to lie down comfortably, but also stand up and turn around to change positions. At the same time, the bottom of the carrier should be cushioned for comfort, and the bag should offer plenty of ventilation (from multiple sides), so your pet will be able to breathe properly and see out.
Think about materials and extra features
Consider, based on the weight of your pet, how you will carry the bag. Is there a removable, comfortable, and padded shoulder strap, or will you need to rely exclusively on handles?
Next, focus on storage space. Many pet parents prefer a carrier with at least one sealable pocket for storing a leash, poop bags, a collapsible water bowl, treats, and other essentials.
"Look for materials that you know are durable and won't harm your pet. We use ballistic nylon because of its durability. Also, the mesh we use has been tested extensively to prevent abrasions and scratches. We also chose a mesh material that will not harm a pet's nose if they rub against it while trying to look out," Leung says.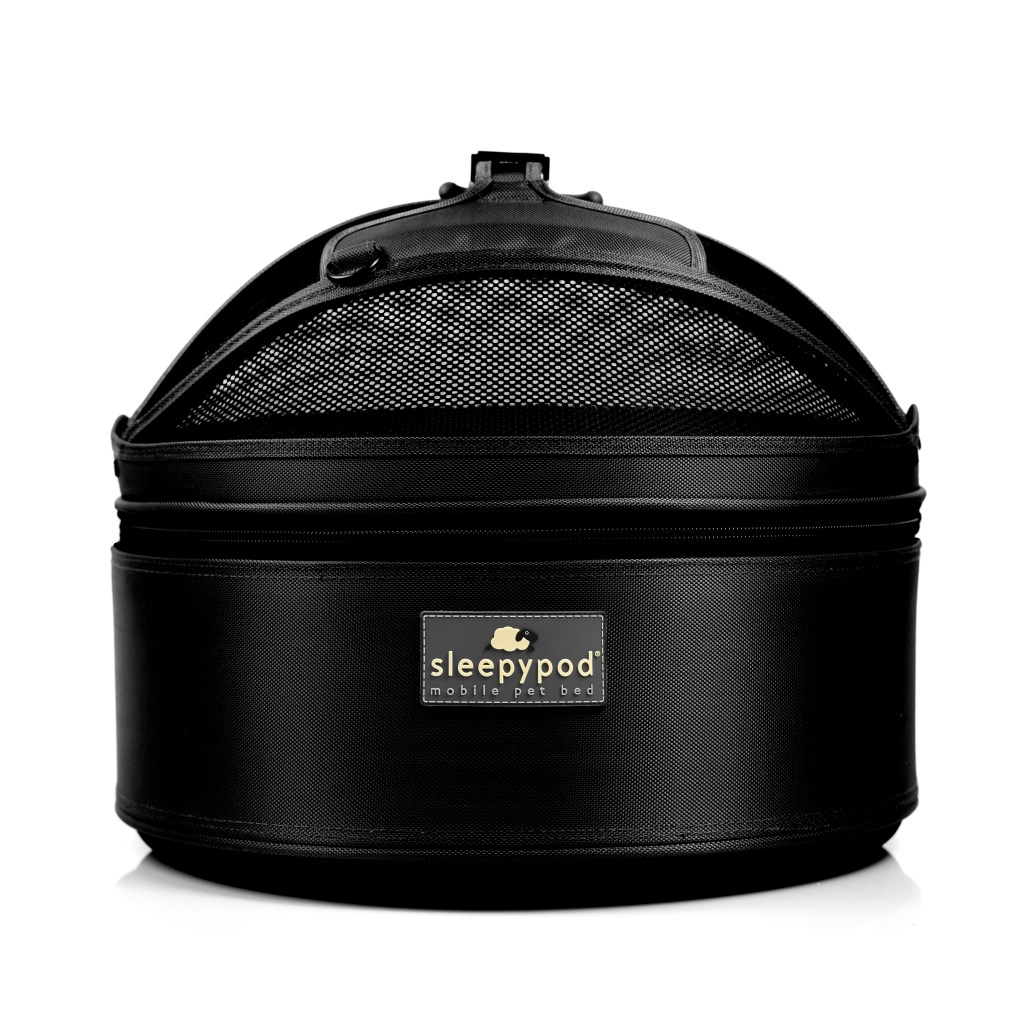 Is the carrier designed to go where you go?
Most pet carriers are designed for specific uses, and your requirements will vary greatly if you'll be taking your small dog or cat on an airplane, in a car, on a bicycle, or simply carrying them around town (or on a hike). For the safety of your pet, consider how the carrier will be used and choose the right design for the job.
Taking a small dog or cat aboard an airplane requires that the carrier fit nicely under the seat in front of you. Unless you're traveling with a trained service animal (as opposed to an emotional support animal or pet), most commercial airlines have a maximum size and weight for a dog or cat that will travel within the cabin, and the pet must always remain within the carrier, even on long flights.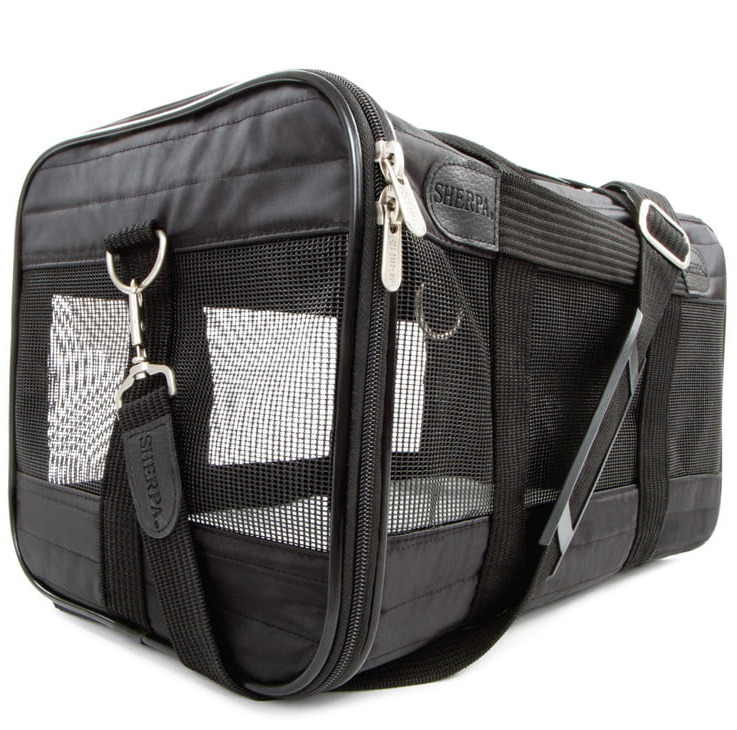 Airlines require a pet carrier to meet specific guidelines, and they're strict about enforcing the FAA rules. The Sherpa Travel Original Deluxe Airline Approved Pet Carrier, in size small or medium, is guaranteed to meet the travel guidelines for all commercial airlines operating within the United States. (This is not true for the large-size version of the carrier.) This carrier is rectangular shaped and offers ventilation (and allows the pet to see out) on three sides. One side or the top can be opened (via a zipper) to easily insert or remove the pet. The side that opens doubles as a storage pocket. From a design standpoint, this Sherpa carrier is well made, and it offers a side strap that can be used to attach the carrier to the handle of a wheeled carry-on bag or used within vehicles as a seat belt security strap.
If you plan to travel on an airplane with your pet, make sure the carrier is designed to accommodate this mode of travel; otherwise, when you try to check in at the airport, you and your pet could be denied boarding of the aircraft.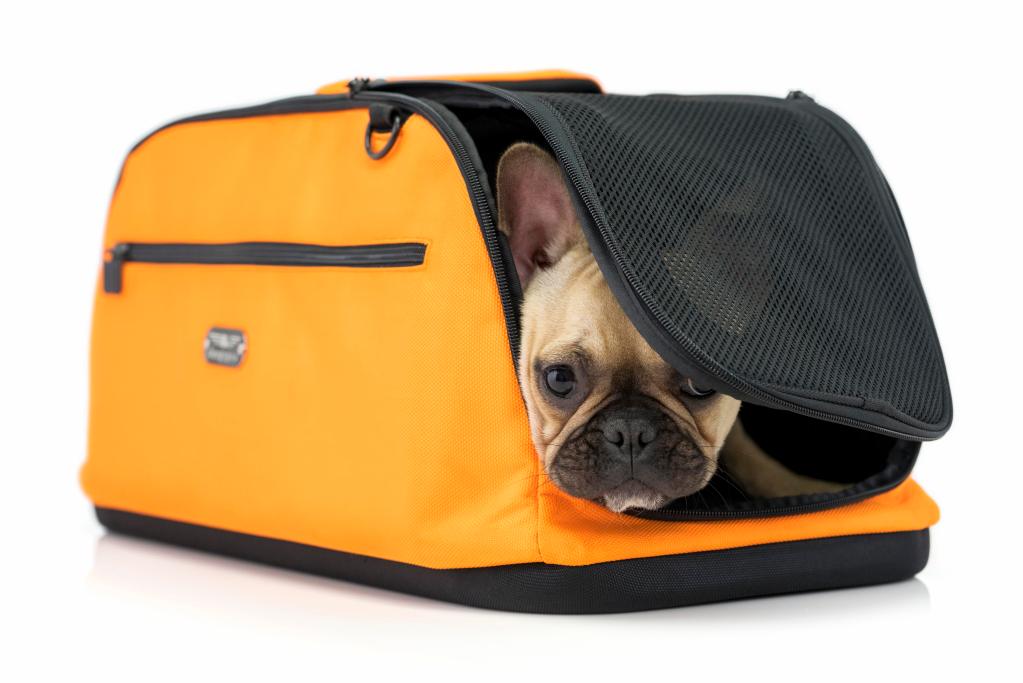 Meanwhile, a well-designed pet carrier for use in a car will include a special strap and/or appropriate hardware for attaching the carrier safely to the vehicle's seat (via the seatbelt), and the manufacturer will promote that it's been crash-tested.
The Sleepypod Air was designed with airline travel in mind, although this carrier is also versatile. According to Leung, "We have been crash-testing our carriers in vehicles for almost nine years. The U.S. Department of Transportation does not currently have any safety standards for pet products, so we adapted the safety standards used for child car seats and implemented them into several of our carriers."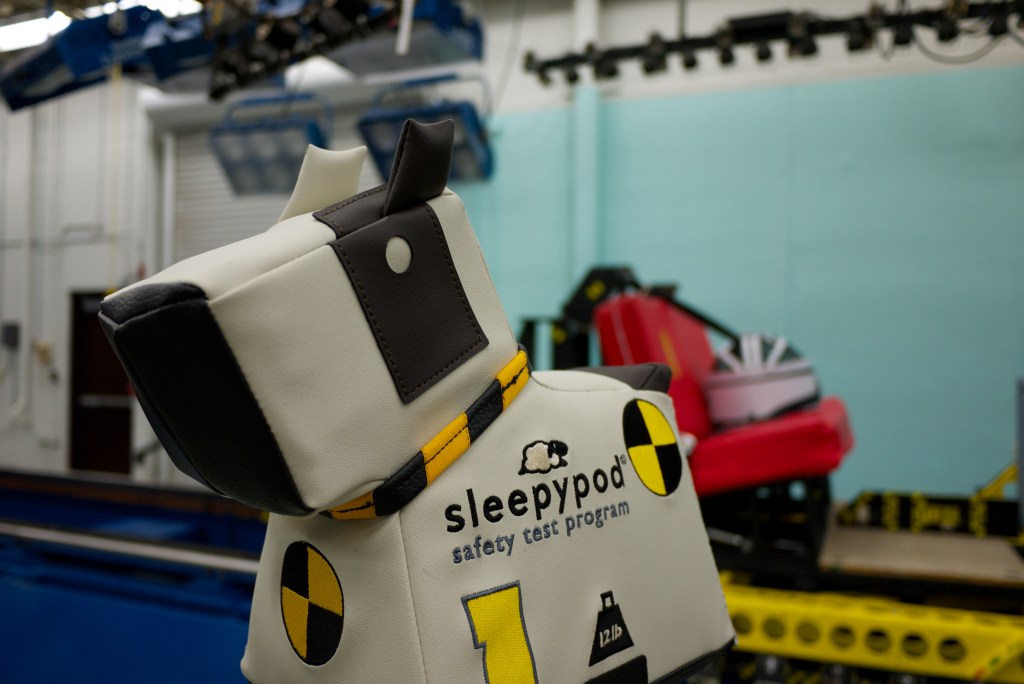 Leung adds, "The crash test criteria for Sleepypod is that the carrier must remain secured to the seat and fully intact as a result of an impact, crash, or abrupt stop… If a carrier is ejected from the car seat or tears, that is a failure, in our opinion. We developed our own crash test dog and cat dummies to use during our testing. One of our crash test dogs is now at the Smithsonian and was the world's first crash test dog dummy."
Consider the quality, functionality, manufacturer, and price
Many pet carriers may look alike, but when you examine them in person, you'll discover vast quality differences that are not always reflected by the price. As you evaluate a bag, determine the materials it's made from. A bag manufactured from ballistic nylon, with strong and reinforced zippers, resilient mesh, and padded handles, for example, will be much more durable (and escape-proof) than a bag with a similar design made from a cheap fabric or plastic material.
Especially if your pet likes to scratch or chew, the carrier you choose should be able to withstand this abuse, and at the same time, be easy to clean. You also might want to consider the reputation of the manufacturer and their experience designing quality pet carriers. How easy it is to insert and remove your pet from the carrier (and the ways it opens) should also be considered.
While some high-end handbag and luggage designers have released extremely expensive dog carriers with famous brand names and logos prominently displayed on them, these are not always as safe, comfortable, or durable as the carriers made by companies like Sleepypod, Sherpa, and Wild One, whose focus is on designing, manufacturing, and selling superior quality and safe pet carriers.
Thus, the price of a pet carrier is rarely a direct reflection of its quality, comfort, functionality, or durability. Pay attention to customer ratings and reviews, as well as design awards or endorsements from reputable third parties when choosing the ideal carrier for your pet.
The Center for Pet Safety is an independent organization that tests pet carriers and the safety claims manufacturers make about them. Checking to see how well a specific carrier is rated by this organization is a great way to help ensure your pet's safety.
A "premium brand" and expensive pet carrier might be catering to the pet owner's vanity by offering a bag with a classy or luxury appearance, but it might not be as well made or versatile as less expensive carriers designed exclusively with the pet in mind.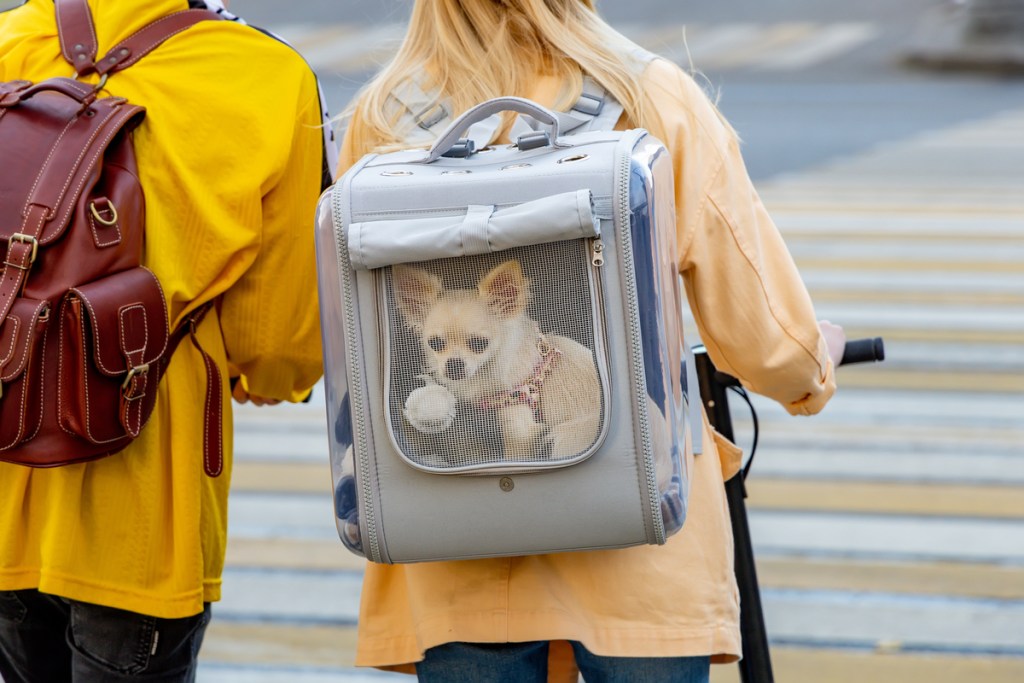 Common pet carrier styles and what they should be used for
The following are some of the more common pet carrier designs. Apart from a few, each style is ideally suited for just one or two methods of travel. While a small selection of pet carriers will be available from local retail pet stores, you'll find the biggest selection by shopping online. Popular styles include: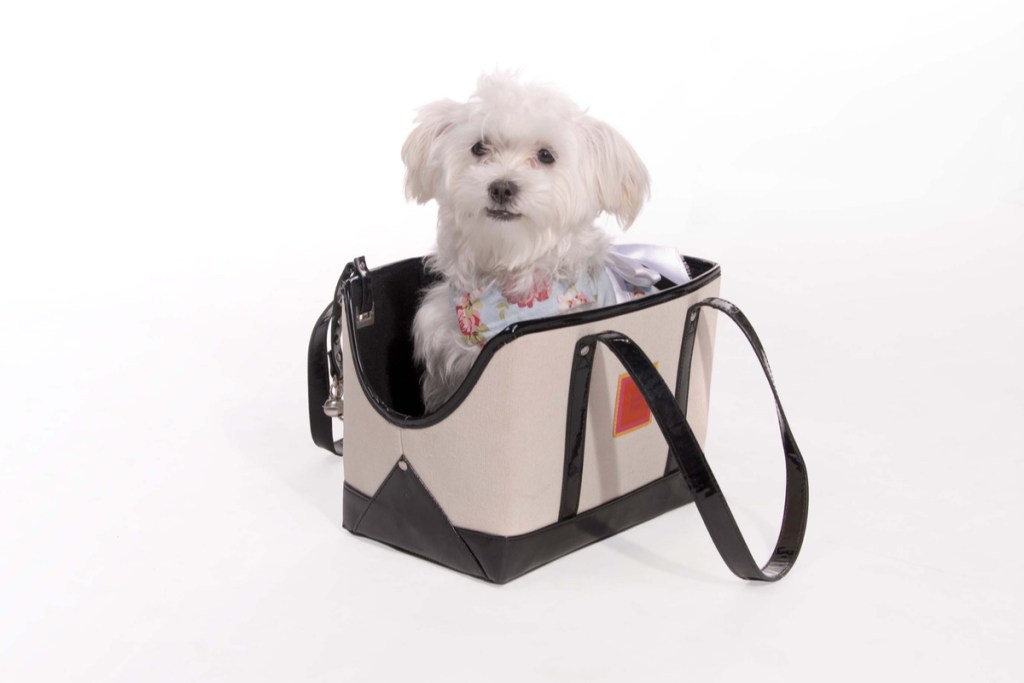 Alleviate the pet's stress when they're being transported
Once you choose what you believe will be the ideal carrier for your pet, when you get it home, give it a good cleaning (without using dangerous chemicals), and then leave it open and available for your pet to examine in a location where they're comfortable. Allow your pet time to get acclimated with the new carrier before attempting to transport them anywhere.
Leung suggests, "When you buy a new pet carrier, allow the dog or cat to play and relax within it at home. To help acclimate them, throw treats or their favorite toy into the bag. Your pet should be very comfortable falling asleep in the bag before you try transporting them within it. The pet should consider the carrier to be their own, private, and safe space."
Your travel experience will be much more pleasant if your pet is comfortable, at ease, and safe within their carrier. If your dog or cat doesn't feel comfortable, they'll immediately show signs of stress, which could make your travels much more difficult, especially during a long drive or flight. Plan on spending between $50 and $200 for a premium quality pet carrier.
Editors' Recommendations