Whether you're interested in fashion, makeup, skincare, jewelry, wine, crafting, cooking, baby products, reading, or snack foods, for example, there are literally hundreds of different subscription boxes that allow you to receive a monthly sampling of curated products.
With the popularity of subscription boxes at an all-time high, it makes sense that there are more than 40 unique subscription box options to choose from when it comes to dogs and cats. It's important to understand that not all pet-related subscription boxes are alike from a price and quality standpoint, so it's important to choose one that's best suited for your pet and budget.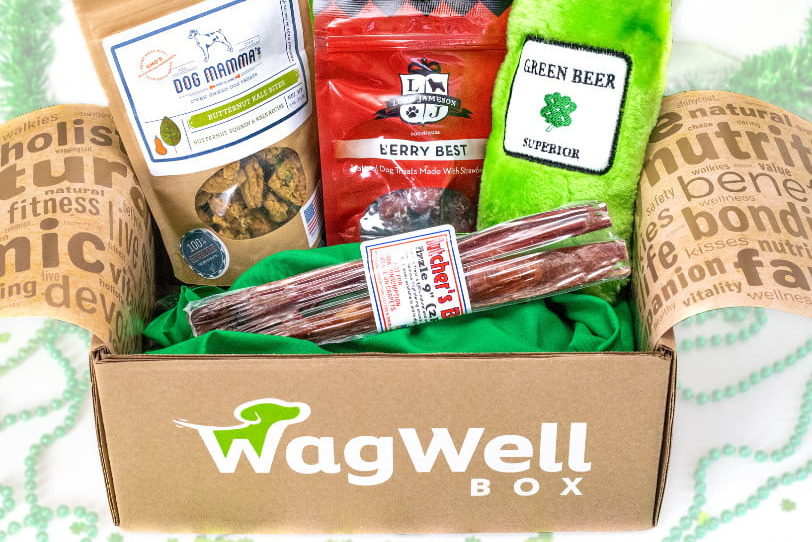 What is a subscription box?
A subscription box offers a small collection of items selected by a curator and shipped out monthly to paying subscribers. When it comes to subscription boxes for dogs, for example, a typical box might include one or two toys, a selection of two or three treats packages (or bully sticks), plus one or more additional items related to a specific theme.
The goal of a subscription box is to allow pets to sample a wide range of products over time, while relying on a curator to research and select the best products based on the criteria that the subscription box company promotes. Some pet-themed subscription boxes focus more on low prices, but tend to offer a selection of lower-quality items each month, while higher-priced boxes might offer fewer items that are much higher quality.
Some subscription boxes have a unique focus
While some pet-oriented subscription boxes are more generic in their monthly offerings, others have a well-defined focus.
Steven Vogel is the founder of the family-owned WagWell subscription box service, which has been in existence for just over two years. "There are a lot of different subscription boxes out there for dogs," he says. "When I started the WagWell Box, I wanted to create a subscription box for dogs that was different from what was already out there. Our focus is on curating boxes that contain only organic and all-natural treats and chews, as well as high-quality toys."
"Buying pet treats from a store, for example, is a hit or miss proposition," Vogel adds. "Without doing a lot of research, it's difficult to determine where a treat was manufactured, what ingredients were used, and whether the treat is healthy for your pet."
"We do the research for the pet parent and offer a selection of treats and chews that are made from human-grade ingredients that are healthy," he notes. "We also research all of the toys and work closely with the manufacturers to ensure each toy is well-made, safe, and product tested by a third party."
When it comes to pet treats, chews, and toys, there are very few government guidelines and laws that manufacturers must follow. Thus, the responsibility falls to the pet parents to do their own research to find the best products for their dogs or cats. By subscribing to a curated subscription box, much of the necessary research gets done for the pet parent.
"People are busy and don't always have the time to determine what their dog or cat really needs, likes, or wants. Especially when it comes to treats and chew items, pets often want variety," Vogel notes. "When someone goes to a pet store, they're typically faced with entire aisles filled with hundreds of products to choose from. The options can become overwhelming. Few people are dedicated enough to read the ingredients of each package or research where those ingredients are sourced from. This is one way a subscription box, like WagWell, can be helpful."
Kim Merrett, founder of the Good Dog in a Box service, notes, "Our whole company is focused on helping families with kids train their dogs because children, between the ages of nine and 11, are the largest percentage of the population that get bit by dogs. We were looking to create something that was new, fun, and different, and that would help all family members get on the same page with dog training and safety. Kids should be involved in a dog's training process too."
Good Dog in a Box offers a kid-friendly curriculum, divided into 12 modules, that is meant to be done as a family. Each monthly box includes access to specific training videos, full-color training cards, multiple activities, a training tool, and dog treats. The goal is to teach dog bite prevention, pet responsibility, how to be a good pet parent, pet health, and basic training. The entire curriculum includes access to more than 200 training videos created and hosted by a certified dog trainer.
"Our subscription box is not a replacement for professional dog training. The monthly curriculum is designed to build on what a training class would teach. For example, one month focuses on dog body language and how pet parents and kids can identify and understand what a dog is trying to communicate," Merrett explains.
Daniel Garrido, president of Pooch Perks, another popular subscription box service for dogs, notes that his company offers several different types of boxes, which can appeal to different owners. "The most expensive option includes three to five premium toys, three U.S.-made treat bags, two all-natural chews, one accessory, one waste bag roll, and one bandana within each box," he says. "The least expensive box includes just toys and a bandana. Every month, the boxes have a different and fun theme."
One thing that sets Pooch Perks apart from other subscription boxes is the number of customization options offered. For example, for a family with two different size dogs, each box can include an assortment of toys and treats suited for both bogs, while someone who just has a small dog, for example, can opt to receive only items suitable for that pet.
"A lot of brainstorming and research goes into choosing which products will be included within each box," Garrido says. "We work with many manufacturers, all of which are small businesses based in the United States. Each time we begin working with a new supplier, we do a background check and learn a lot about the company and its products. We've developed relationships with companies that consistently offer high-quality and safe products that meet our premium standards. For example, the treats we included in our boxes have limited ingredients because that's healthier for the dogs."
By choosing a subscription box that follows the same philosophy as you, in terms of choosing the right types of products that you're comfortable giving to your pet, becoming a subscriber can ultimately save you time and money, while exposing your pet to a fresh variety of products.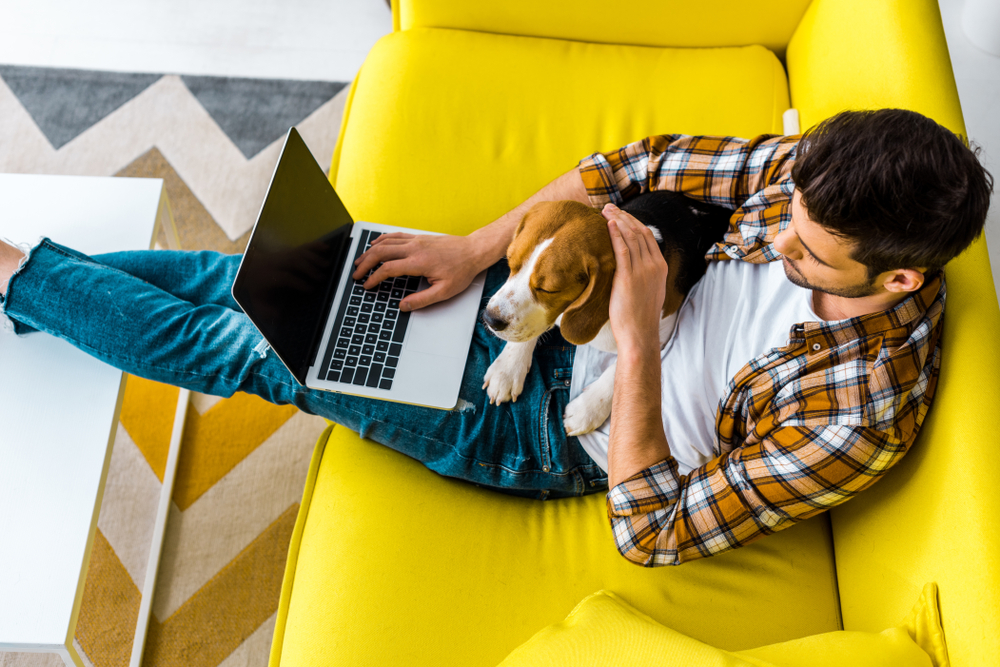 10 tips for choosing a subscription box
While WagWell, for example, focuses on providing healthy treats and chews (along with safe toys), other subscription boxes are geared just for puppies (or kittens), small dogs, large dogs, older dogs, or heavy chewers. Subscribers will benefit the most from a subscription box that caters specifically to the dog or cat it's being purchased for.
Another important consideration is what's included within each month's box in terms of product assortment and product size. Some subscription box services include a selection of sample or trial size treats or chews, while others offer full-size packages of products, just like what's typically sold at retail stores.
When choosing which subscription box is best suited for your dog or cat, here are some useful guidelines to follow:
Determine the monthly price for the subscription box based on the length of the subscription you're interested in purchasing. Pre-paying for three, six, or 12 months often lowers the monthly price considerably.
Consider purchasing a one-month sample of a box to see firsthand what's offered before committing to a longer-term subscription.
Look at the assortment, quantity, and size of the items offered within each box, as well as the variety of items that are included over a several-month period.
Read the guidelines that the subscription box service uses to curate each box in terms of product quality and safety.
Make sure the contents of each box are suitable for the size, age, habits, and temperament of your dog or cat. For example, if your dog prefers only soft treats, a subscription box that regularly includes biscuits and other types of treats won't be appealing to your dog. You'll likely wind up giving away or discarding many of the items you receive. When you sign up for a subscription, you should be asked specific questions about your pet to ensure the items you'll receive each month are suitable. Look for a subscription box that really caters to your pet instead of offering a generic selection of items.
Read the reviews and comments from other subscribers. Pay attention to what they have to say about the quality of toys included within each box. Some boxes purchase very low-quality toys from overseas that can be purchased at retail for less than $2.00 each. These typically offer inferior quality and sometimes can be a safety or choking hazard.
There are numerous online services, like BuyersGuide.org, MySubscriptionAddiction, and Dog Box Review, that offer detailed descriptions and reviews of the many pet-related subscription boxes. Use these to help determine which subscription boxes offer the best value.
Determine if the subscription box you subscribe to offers a way to order more of the specific products your pet truly loves.
Calculate the savings you'll receive as a subscriber. While the monthly price of a subscription box may be between $20 and $35, you're often guaranteed to receive items that have a retail value of at least twice that each month. Remember that choosing the lowest-priced box often means you'll receive the lowest-quality items, or sample/trial sizes, as opposed to full-size items.
Consider the owner of the subscription box service and how long they've been in business. While some are operated as small, family-run businesses, others are part of a large corporate conglomerate.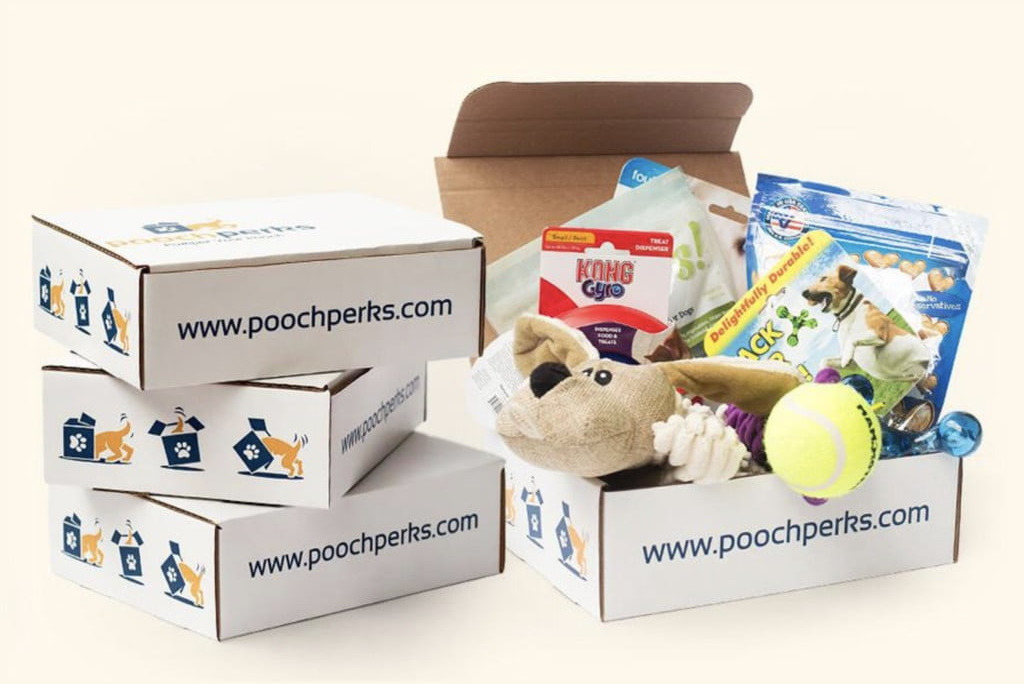 How to find pet-related subscription boxes
With so many different pet-themed subscription boxes, the easiest way to discover what's available is to launch your favorite web browser, and within a search engine (such as Google), enter the search phrase, "dog subscription box" or "cat subscription box." Alternatively, visit one of the online services that review subscription boxes.
The following is a summary of what 12 popular subscription box services offer:
| | | |
| --- | --- | --- |
| Subscription Box | Price Per Month | Description |
| Barkbox | $23 – $35 | A themed box that includes two toys, two all-natural bags of treats, and a chew. |
| Box Dog | $16.66 – $39.99 | With a retail value of more than $100, each box contains a selection of handmade treats, toys, clothing, and/or gear. |
| Good Dog in a Box | $21.99 or $99.00 for six months | Focuses on pet training and pet safety, with training tools, lessons, games, activities, and treats included within each box. |
| Greenwell Pet | $41.65 – $49 | With a focus on health, each box has a value of at least $70.00 and contains between six and eight premium treats, chews, supplements, shampoos, balms, and toys. |
| KitNipBox | $19.99 | A monthly selection of five cat toys and snacks is included within each box. |
| Kong Box | $39.95 | With a retail value of at least $75.00, each box contains a selection of KONG products, toys, and treats personalized based on the size and age of your dog. |
| Litterbox | $30.00 | Exclusively for felines, this box includes a selection of between six and eight products that will include catnip, pet cleaners, crinkle toys, and/or grooming items. |
| Meow Box | $22.95 | A monthly box containing themed cat toys and treats, mostly sourced from small businesses and artisans. In conjunction with each box, one can of cat food is donated to an animal shelter. |
| Pooch Perks | $20.82, $28.04, or $44.91 | Choose between receiving an assortment of just toys or toys, treats, chews, and accessories each month. |
| PupBox | $29.00 – $39.00 | Offers a personalized collection of training tools, treats, toys, chews, and accessories specifically for puppies. |
| Super Chewer | $30.00 – $45.00 | From the creators of BarkBox, this service offers monthly boxes containing super durable toys, chews, and treats curated specifically for dogs who are heavy chewers. |
| WagWell | $31.00 – $34.00 | It offers a collection of all-natural, organic treats and bully sticks, as well as premium-quality toys. |
Editors' Recommendations