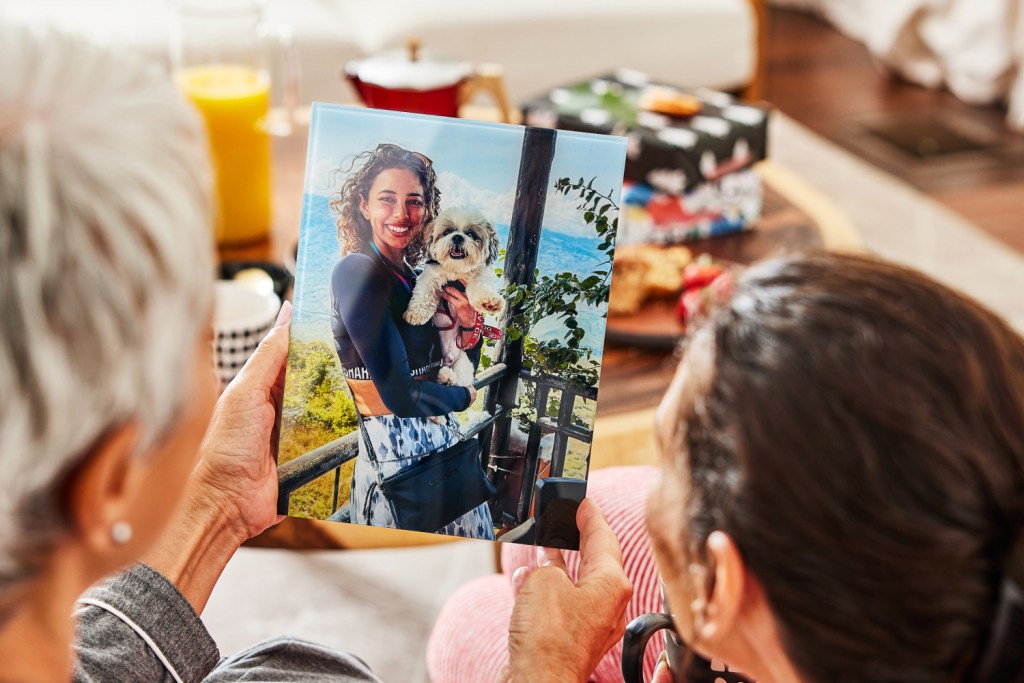 Looking for a great holiday gift for a pet owner in your life? Holiday gift-shopping can be a lot of fun, but it can also be stressful trying to find that perfect gift for someone who seems to already have everything they need or want. Fracture's glass photo prints might be just the thing: Fracture lets you turn any photo into a timeless custom keepsake, and right now, Pawtracks readers can take 20% off glass prints with code PAWTRACK20.
Fracture is a unique photo printing service. Rather than simply framing or mounting a photograph, Fracture prints photos directly onto glass, letting you capture your favorite pets, people, and moments with a truly personal memento. Fracture's custom photo prints are made using premium, high-quality glass that's both beautiful and durable.
To make your Fracture creation, all you have to do is upload your photo, choose your size, and then decide which glass finish you like. Fracture offers six different sizes for its glass prints, ranging from 5 by 5 inches for a small print, up to 21.5 by 28.8 inches for an extra-large photo print. You can then choose either the Original Glass, which simulates the shine and depth of a traditional framed photo. Alternatively, there's the glare-reducing Matte Glass soft finish, which mitigates the glossy shine of glass to offer a clear picture (which is ideal for brightly lit rooms, for example). You can also print multiple wall-hanging pictures with a Fracture Photo Wall. This allows you to create a custom gallery wall of three to six glass photo prints, with various sizes and layouts available.
Fracture's made-to-order glass photos are printed in the U.S. using sustainable practices and are backed by a free lifetime warranty as well as a 60-day money-back guarantee. Pricing starts at just $20 for a single print, and just in time for the holidays, Fracture is giving Pawtracks readers an exclusive limited-time discount of 20%. All you have to do is enter the code PAWTRACK20 at checkout. Whether you're doing some holiday shopping for a loved one or are buying an early present for yourself, Fracture's custom glass photo prints make for perfect gifts for pet lovers looking to permanently capture a favorite memory.
Editors' Recommendations