You can spend this holiday season snuggled up on the couch instead of worrying about bills, thanks to Sling TV's Black Friday and Cyber Monday deals. Simply by signing up and paying for your first month of streaming service, you can get your second month completely free. Make sure you sign up during the month of November in order to take advantage of this holiday bargain. Get ready for a bill-free December!
With channels such as Discovery, National Geographic, and Food Network, Sling TV has something for everyone in your home. Both subscription plans include over 30 channels, so even your furry friends won't get bored when you leave the TV on for them while you run errands. Whether your pup prefers pro sports or Property Brothers, Sling has you covered.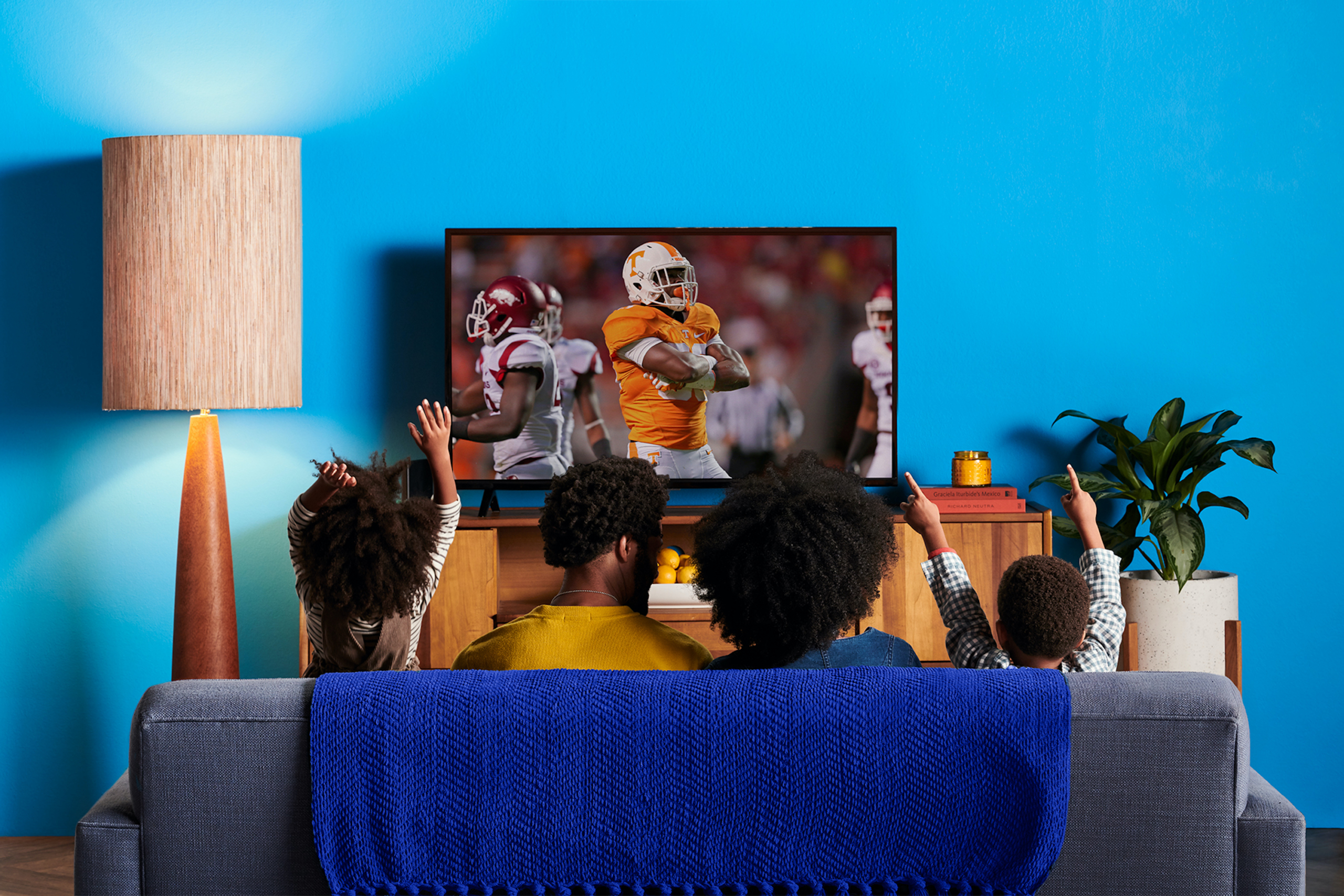 To get started, head to Sling TV's website or app to check out these Black Friday deals. There are two subscription options to choose from: Sling Blue, which is recommended for families and supports up to three streaming devices, and Sling Orange, which includes streaming on just one device. Both plans are listed at $30 per month, with a few different perks. Sling Blue includes channels such as the NFL Network, USA, Bravo, and a selection of NBC Network channels. This plan offers 45 channels in all. Sling Orange, on the other hand, includes 33 channels in total; including Freeform, MotorTrend, and three ESPN networks. Both subscription plans offer CNN, the History Channel, and many others. You can check out the full channel listings on Sling TV's webpage.
In addition to Sling's selection of available channels, you can also access your local networks by connecting your Sling account to an HD antenna. You'll need to purchase an antenna separately, but connecting and using it alongside your Sling account is completely free of charge, unlike other streaming services. Don't forget that Sling Blue also includes news networks such as FOX and NBC, so you'll never have to worry about staying informed as well as entertained.
Going to miss your favorite show? Don't worry, just DVR it! All Sling subscribers receive 10 complimentary hours of digital storage through Cloud DVR Free, but for an extra $5 per month, you can have up to 50 hours of storage with Cloud DVR Plus. This paid option also includes the ability to protect your recordings and mark your favorites.
Now you can watch TV wherever your pet goes! Sling TV is accessible through its website or by app on a number of devices, including mobile. Whether you're waiting at the vet or just killing time on the couch, Sling TV is only a few clicks away.
Don't forget to take advantage of Sling's Black Friday and Cyber Monday deals before the month is over … and don't forget to buy a treat for your fur baby while you're at it!