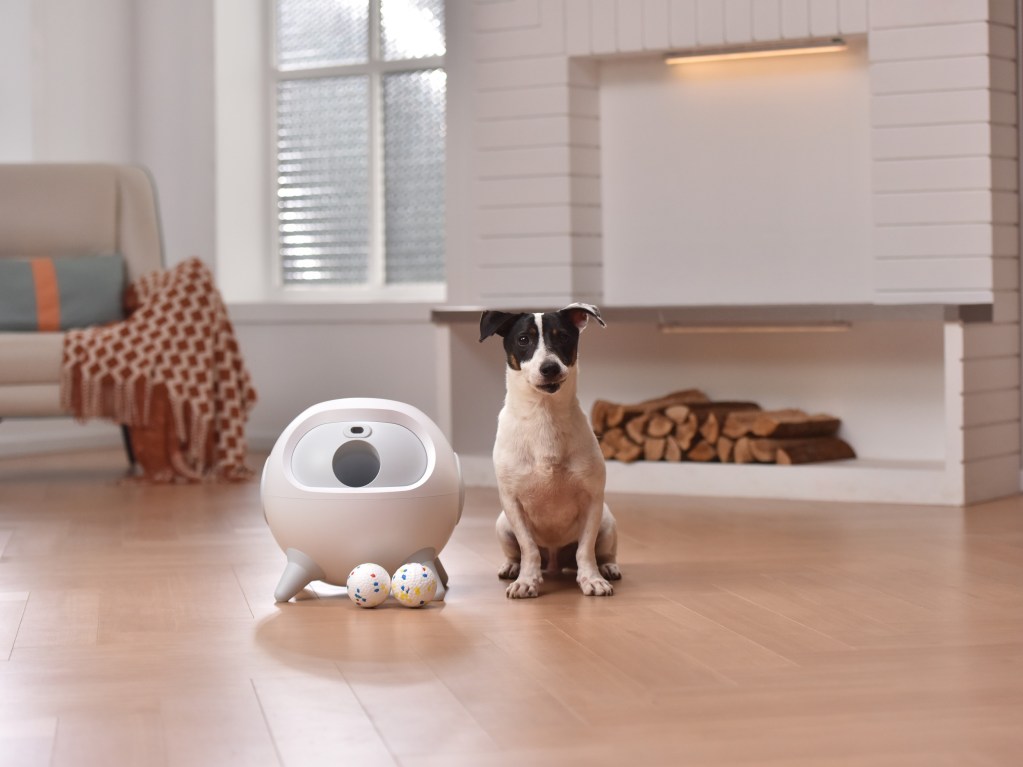 This content was produced in partnership with Uahpet.
Understandably, most pet owners obsess over the health and safety of their pets — they are like furry babies, after all. That means, when picking out toys, one of the first and major criteria that owners look for is guaranteed safety. Will the chew toy cause pain, and is it non-toxic? Are there any sharp edges or points of danger? You have to remain vigilant too, because there are products on the market that aren't exactly safe for your best furry friend(s). It also means that certain toys are often omitted, right off the bat, because of how dangerous they can be. Take most ball launchers, for example. They can pose a danger to dogs, potentially hitting them when launching treats or toys, but also to the rest of your home. A misguided launch could mean a disastrous shot at your favorite decor, furniture, or even kids. If something is in the line of fire, well, that's when things go awry. Uahpet has the answer for this problem, however, and it has successfully put ball launchers back on the table, even for the safety conscious.
Introducing the Uahpet iRetriever auto ball launcher. It can launch a ball up to 80 feet, which is incredible. That distance is unmatched in comparable systems and it will keep your dog running and chasing for quite some time. But a system with that much power is surely a danger, right? Nope, and it's all thanks to Uahpet's unique Intelligent Object Detection technology. It can detect anything in the way, including people and pets, should they stray in front of the launcher. It adds a degree of safety that's just unheard of for toy and treat launchers but also makes this system much more accessible to pets and their owners. Let's take a closer look, and in the meantime, if you're interested, you can always head to Uahpet's IndieGoGo page to learn more — it will be available to pre-order starting June 20.
Uahpet is dedicated to you and your pets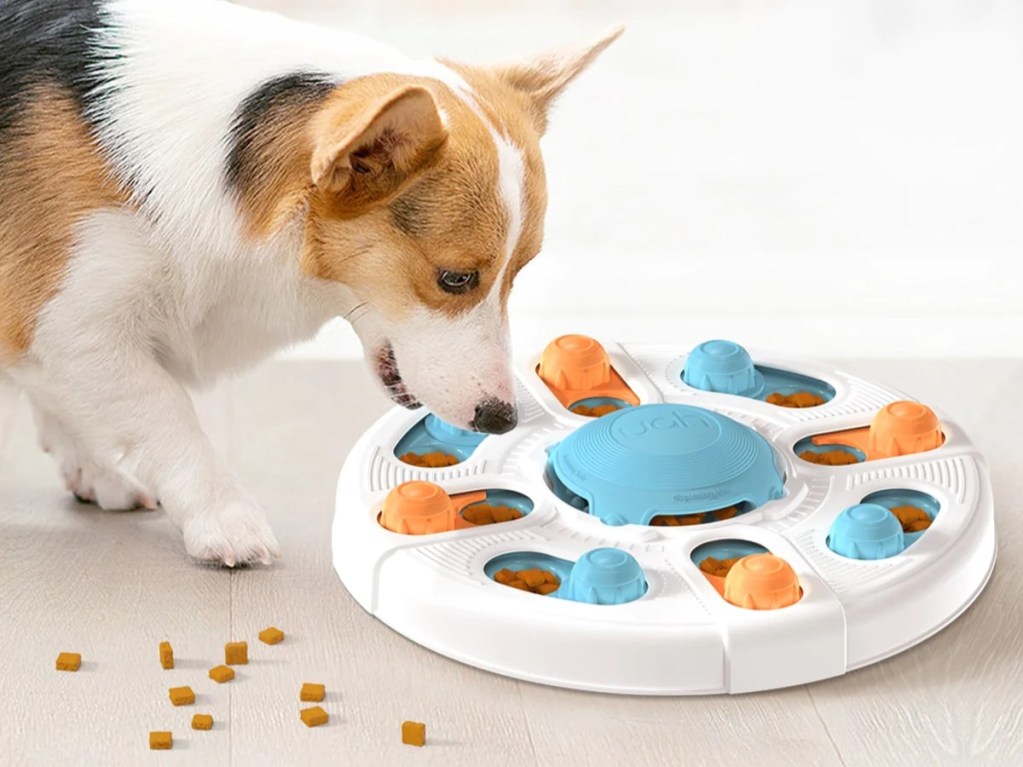 Uahpet's mission is to "improve harmonious human-pet interactions through science and love." But as we've seen in many different situations, a solid mission statement isn't indicative of a brand that cares. They can say one thing and do another, but in Uahpet's case, that's not so. It's apparent they love pets and animals just as much as the rest of us.
Almost all of its products are dedicated to creating a stronger, healthier bond. From a Self-Powered Wireless Dog Doorbell, perfect for training, to a self-grooming cat brush or automatic water fountain we're talking about gear that makes everyone happy, pets and humans alike.
Uahpet's well-maintained blog also offers loads of advice on keeping your pet happy, hydrated, and healthy, and covers all animals including cats and dogs. Let's not forget Uahpet's inspiring Pet Care Month celebration where it donated $1 of every sale to meals for shelter pets.
Of course, that's not why you're here. You're probably more curious about the iRetriever Ball Launcher.
How Uahpet's iRetriever redefines launcher safety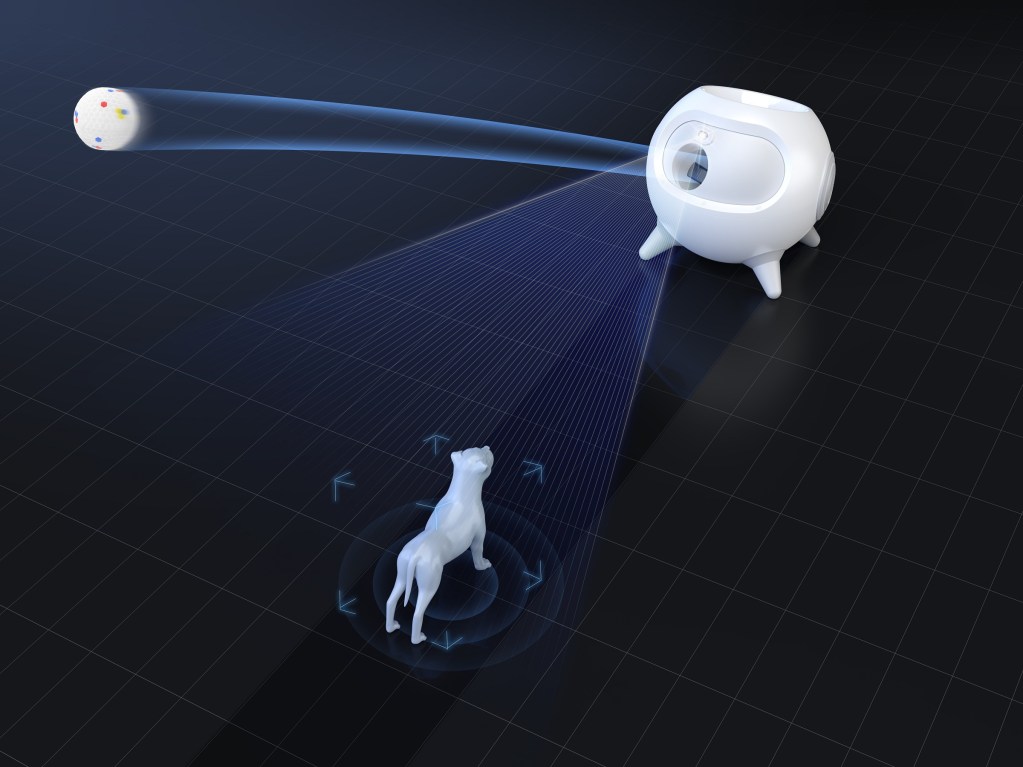 Most ball launchers, treat launchers, or any variation of these devices really, don't include advanced safety features. They launch a ball, or toy, and wait for the dog to collect it and bring it back — or just launch another. This can do one of several things. First, it can put most of your home in danger, and your family, because at any time those toys could be launched without oversight. It can also put your home and belongings in danger. Imagine a ball shooting right at your favorite, fragile decoration, like a vase, photo frame, mirror, or something even smaller. Uahpet's iRetriever has Intelligent Obstacle Avoidance support and Intelligent TOF Radar Detection tech. It can scan the surroundings and make sure it's not launching balls at items, people, or pets. It will never shoot a ball at the wrong time and hit your dog, no matter how hyper or excited they are. If it detects something in front of the launch field, it won't launch.
That's a big deal since it's capable of launching balls up to 80 feet away, which takes quite a bit of power. But if your home or area isn't big enough for that, you can customize the launch distance by choosing as few as 10 feet away, up to that maximum 80 feet distance. It will launch in three directions, and has multiple launch modes, to keep your pet happy, entertained, and always chasing balls in new directions. The unpredictability makes it a whole lot more fun. It also includes a 4,000mAh rechargeable battery and utilizes Tesla-inspired battery technology to deliver reliable, long-lasting power. The same high-quality battery tech found in Tesla vehicles is inside this launcher. How cool is that?
At this point, you might be thinking that the balls are the weakest link. What if they're not safe? Well, you don't have to worry, because the balls are constructed with a non-toxic and chewable ETPU material, that's both durable and safe. Not only will it not harm your dog, but they won't be able to tear it up right away either, so you don't have to keep buying replacements as might with other chew toys.
It will be available to order, soon on IndieGoGo
Available exclusively on IndieGoGo starting June 20, 2023, the Uahpet iRetriever Ball Launcher is safe and reliable, but above all, it's super fun and will bring a lot of joy to pets and their owners — including you. Thanks to the built-in intelligent radar detection system, the balls will never be shot at items, furniture, or decor, but most importantly, they'll never be shot at your dog or people. Plus, the balls are chewable yet durable, and made of non-toxic materials.
If you have a dog, or you're planning on getting one, go take a look at Uahpet's magnificent iRetriever because it's something to behold.