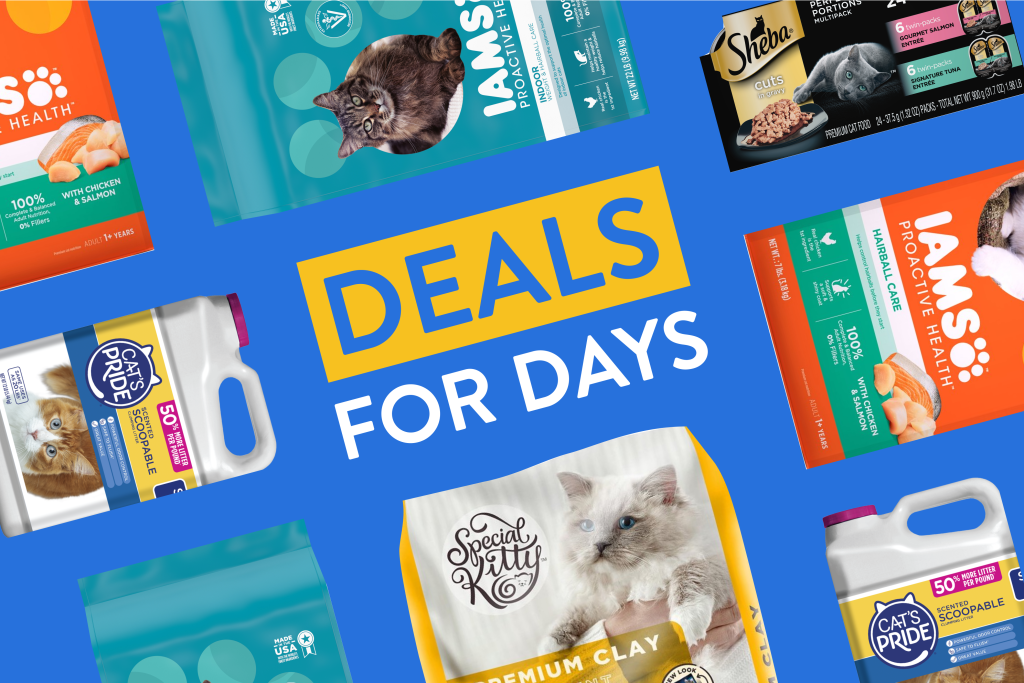 While it's easy to think that sales events like Prime Day or the Walmart Prime Day sale are all about big discounts on equally big TVs or other gadgets, this is also a fantastic time to stock up on the essentials like cat food and cat litter. As part of the Walmart Deals for Days sale, the huge retailer has added some fantastic discounts on cat food and cat litter so you can stockpile your beloved kitty's favorite products while saving yourself plenty of cash. You'll need to be fast though as — like with all sales — stock is strictly limited so we can't see these offers sticking around for long.
So, why should you get stockpiling? Simply put, there's no real disadvantage to doing so! Walmart's cat food is generally available in bulk so it's often well priced but with Walmart Prime Day sale discounts involved, it becomes even better value. That's the same when it comes to Walmart's cat litter too.
There's also the matter that neither product expires any time soon. Cat litter doesn't have an expiry date so you can stockpile it to your heart's content without worrying about it going bad and it's fairly easy to store in bulk in your garage, utility room, or other spare space. Cat food can expire, but we're talking eventually. It's going to be a long while till the food goes bad so you're good to stockpile it in a similar fashion to cat litter.
Walmart stocks a wide variety of different brands so no matter how picky your cat is, there's something for them here. Everything from gravy-based to grain-free pate or jelly-based cat food is here, along with dry cat food (with a longer expiry date) and all things meat or seafood-related. When it comes to cat litter, all the major brands are here too such as Arm & Hammer and Purina so you can get the right clumping or nonclumping cat litter for you and your cat. New to cat litter? We've looked at the best cat litter for your kitten.
Now is the time to stock up on these essentials. It's easy to forget how much you can save on stockpiling your daily needs like food for your cat but this is a great time to do exactly that. There are some big savings to be enjoyed here and your cat will, well, not exactly thank you later, but they'll quietly appreciate you in their own special way.
Editors' Recommendations