Remember receiving socks for a present when you were a child? The anticipation of opening your gift, then the awkward disappointment as you muster up a reaction and a thank-you? Don't worry — these are not those socks. These are Chewy's Tribe Pet Personalized Face Socks, which are customized to include your favorite picture of your pet over one of several colorful patterns. There's even a holiday design, so you can feel both cozy and festive this winter. The best part? They're only $20 a pair.
To personalize your own pet socks, simply visit Chewy's website to select your favorite design, upload your images, and add the item to your cart. Easy, right? If you can't pick just one photo to use, you're in luck: Each sock has room for up to six images of your photogenic pet, so you can appreciate them from all angles. If your camera roll is mostly pet pictures, this is a gift for you — or at least one you'll have fun designing!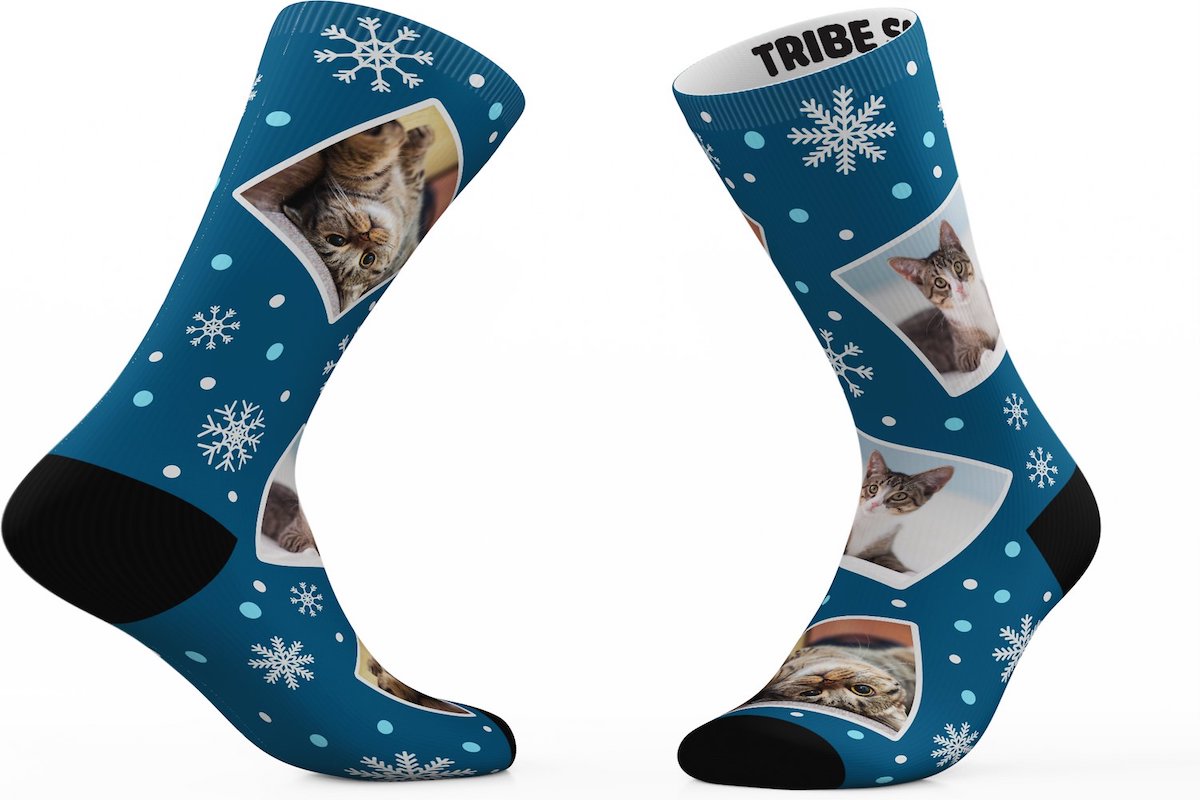 When putting together your socks online, try to use photos of your pet's face for the best results. Remember to crop your images so your pet takes up most of the frame, or you may risk lower-quality images. Because the design is digitally printed, what you see in your online preview is exactly the sock you'll see in the mail later.
As if personalized pet socks weren't paw-some enough already, they're sustainable, too! The knit fabrics are made of recycled materials, so you know you're helping the earth while you're celebrating your pet. You won't be distracted by any unsightly seams or gaps in the pattern, either. Each design is printed in a 360-degree panel that wraps all the way around each sock.
All five designs are printed in the United States. You can choose from Dog Paw, Cat Paw, or the multicolored Mosaic to show off your pet in an eye-catching fashion; or you can celebrate the winter season with a blue-and-white snowflake pattern. No matter which design you choose, your socks will come with a contrasting heel and toe, both in black. Check out the different product designs at Chewy.com if you're curious about the rest of their brightly colored selections. Some of the designs even include multicolored frames that will surround your pet's adorable mug with even more brightness and fun.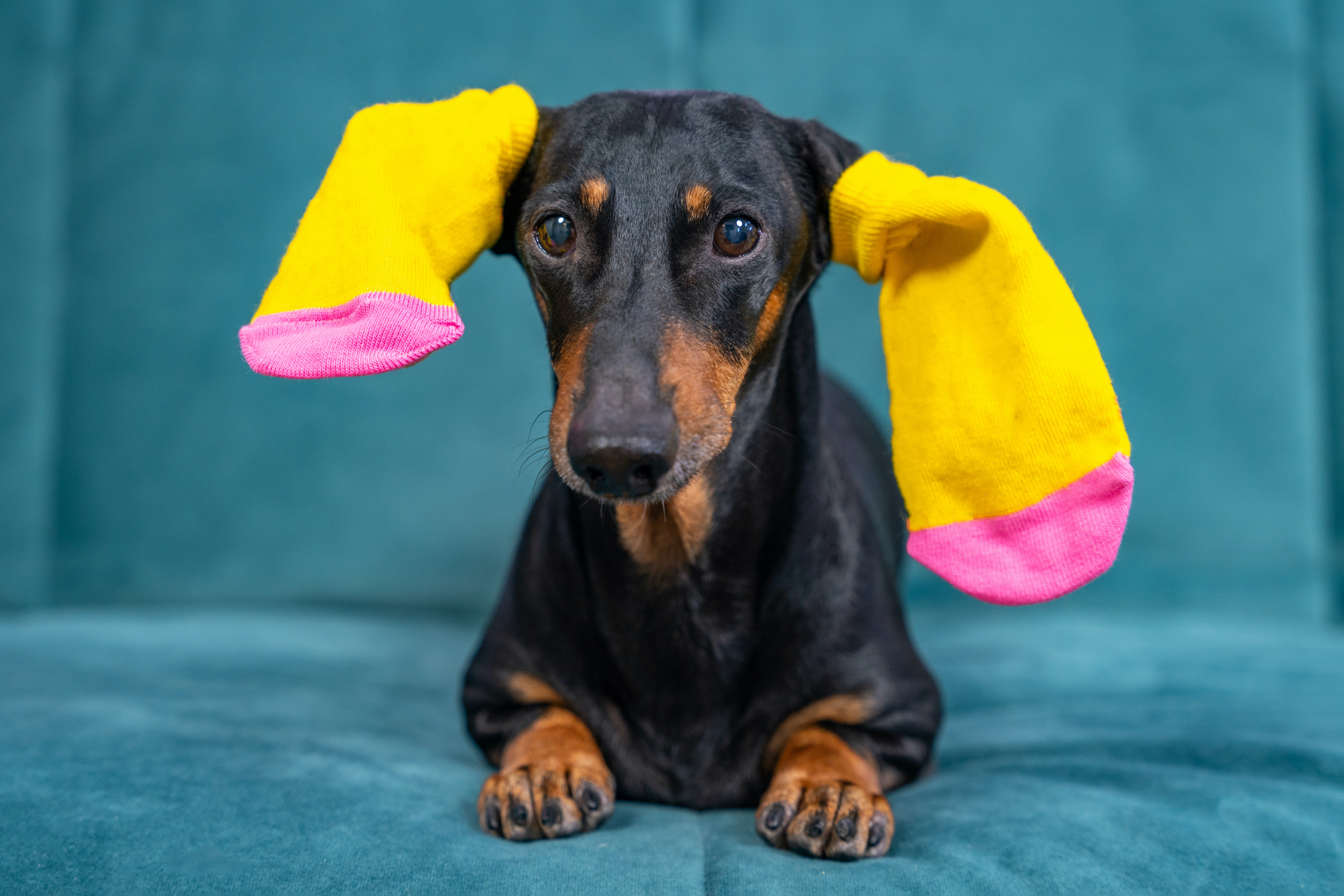 You'll want to be careful when doing your laundry from now on: These aren't socks you'll be happy about losing. They can be machine-washed in cold water but should be hung to air-dry to avoid any shrinking or damage to the print. Just remember to keep them out of reach of any sock-stealing pets, though!
Whether your pet has fur, feathers, or scales, Chewy's Tribe Pet Personalized Face Socks are sure to warm your feet as well as your heart. They make the perfect gift for the pet parent in your life … or for yourself — who's judging? Happy shopping!
Editors' Recommendations