This content was produced in partnership with ECOVACS.
It's no secret pets can be expensive, and cleaning up after them can be just as expensive. But we do it regardless because of how much we love our furry companions. Still, whenever there's a great opportunity to save some money and improve your experience as a fur parent, you should take it. That's precisely the case with ECOVACS Prime Day deals, which include a few incredible offers on gear to keep your home clean after Fido messes it up. The X1 OMNI and the N8 PRO+, for example, are at their lowest prices ever during the event, and they'll never be this low again. Now's when you want to shop if you've had your eye on a smart vacuum or one of ECOVACS' reliable systems. Of course, to make things a little easier, we've gathered the best deals below.
ECOVACS DEEBOT N8 PRO+ — $300, was $700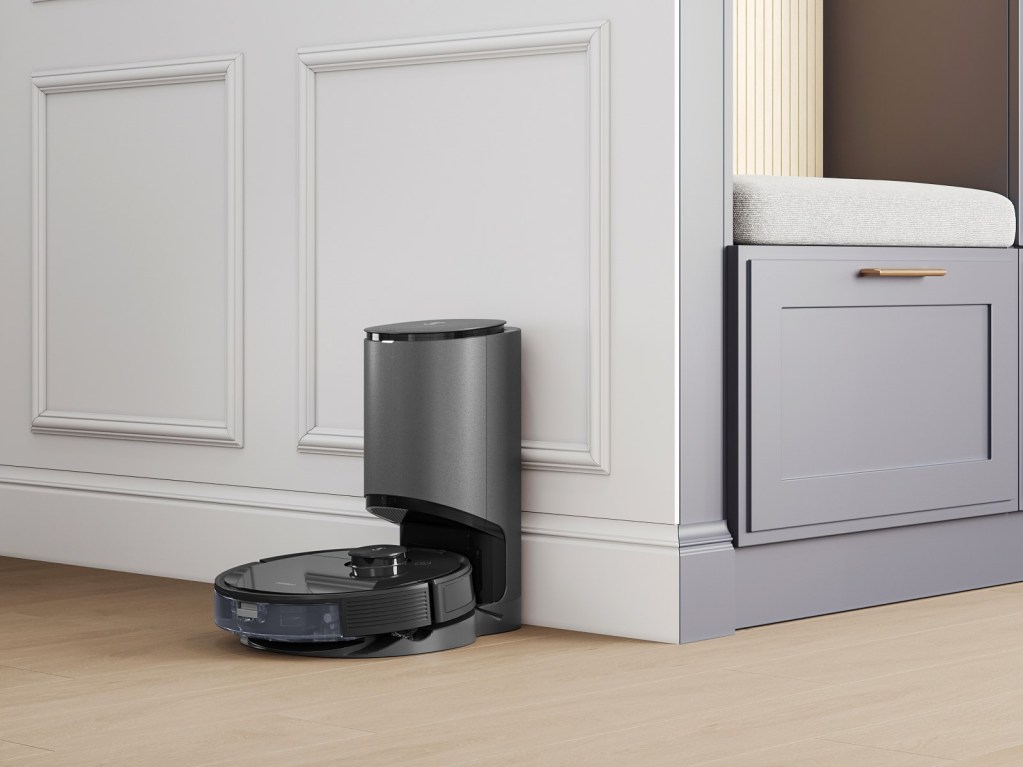 For those looking to grab an affordable yet highly capable cleaning solution, the N8 PRO+ offers an entry-level vacuum and mop, all tucked into one robot. You won't break your budget by grabbing this, but you won't be losing out on some of the best features, either. It completely explains why the N8 PRO+ has become the top choice for over 500,000 users.
For starters, it's relatively compact, even with the docking station, and doesn't take up much space, so it's also a great option for small living situations like apartments. It's Alexa-compatible, with multi-floor mapping, intelligent laser navigation technology, and obstacle avoidance built-in.
The best part is that thanks to the ECOVACS Prime Day discounts, it's at its lowest price point ever — $300, which saves you $400.
ECOVACS DEEBOT T20 OMNI — $1,000, was $1,100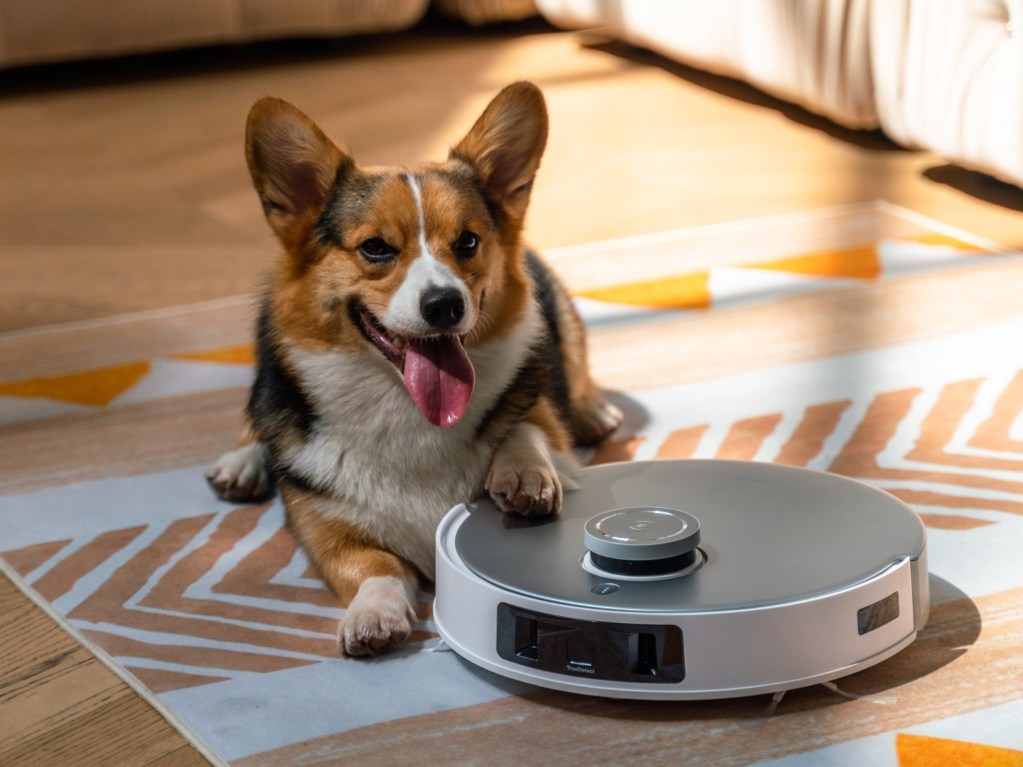 Every ECOVACS system offers something a little different, and when it comes to the T20 OMNI, you're getting the industry's first robot vacuum and mop combo cleaner that offers hot water mop washing. No, you won't find that feature anywhere else. You'll be interested to know that within the first 10 days of its launch the T20 OMNI was awarded the New Release Label, and now has the Amazon's Choice Label. Moreover, the T20 Family has sold 170,000 units worldwide since it was launched four months ago.
It also offers nearly all the features you could ever want or need in a smart vacuum and mop. The 6000 Pascals of suction power complement the rubber brush to ensure all dirt, dust, and debris are properly cleaned. The auto-lifting mop raises the element to 9 millimeters to keep your rugs and carpets soil-free. Plus, it adjusts its suction power automatically to offer the right cleaning for nearly every type of surface.
A deep edge cleaning feature will clean close to the wall and baseboards, so you don't have to worry about dust being ignored there. It can handle corners, too, one of the first on the market to achieve such a thing. The OMNI station with auto hot water washing, auto hot air drying, auto emptying, and one-tap self-cleaning makes the entire experience incredibly convenient — you can spend less time fussing with the vacuum. And, of course, the Prime Day discount drops the price of this vacuum to an all-time low. While the discount is not as significant as some of the other offers, the price is excellent value for an OMNI product.
ECOVACS DEEBOT X1 OMNI — $900, was $1,550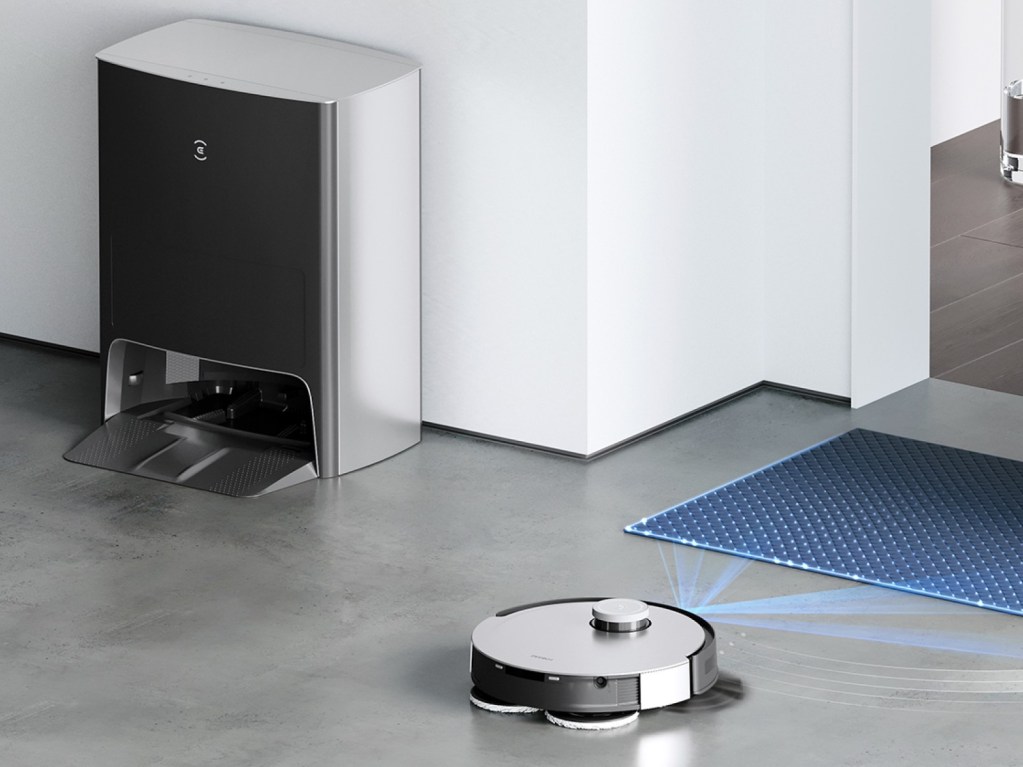 Combining an exceptional smart vacuum and mop with the industry's first all-in-one OMNI station, this system is the one to beat. It has become a household top choice for 1,000,000 families based on cumulative worldwide sales. The OMNI station offers auto mop washing, auto hot air drying, auto water refills, and auto emptying to keep your hands entirely free from minor maintenance.
Thanks to AIVI 3D technology, an industry-leading and innovative navigation solution, the X1 OMNI can move safely around your home, avoiding more than 30 types of obstacles. That means you don't have to scramble and run around picking up all kinds of toys, shoes, and other items before it begins cleaning every day. It will avoid them on its own.
ECOVACS has also elevated the mopping experience with the X1 OMNI through the OZMO Turbo 2.0 dual mop rotating system, which scrubs and cleans even stubborn messes. This is the best and lowest price ever for the DEEBOT X1 OMNI.
Editors' Recommendations