This content was produced in partnership with Tineco.
We all love our pets, and of that, there's no question. But we also know just how dirty they can make a home simply by existing. They track dirt and mud inside, they shed, which means pet hair and dander everywhere, and a particularly sprite pup — or cat — will knock over plants or get into the trash. We constantly have to clean up after them and ourselves. If we don't, we'll end up living in filth and squalor, and nobody likes that. The good news is that thanks to a host of Tineco Prime Day deals, kicking off as part of Amazon's big shopping event, you can grab intelligent, capable, and easy-to-use smart vacuums and floor washers that transform your entire cleaning experience. Seriously, these devices will make your life so much simpler.
We've gathered up all of the best Tineco Prime Day deals below, and you don't want to miss them.
Tineco FLOOR ONE S3 Breeze — $240, was $370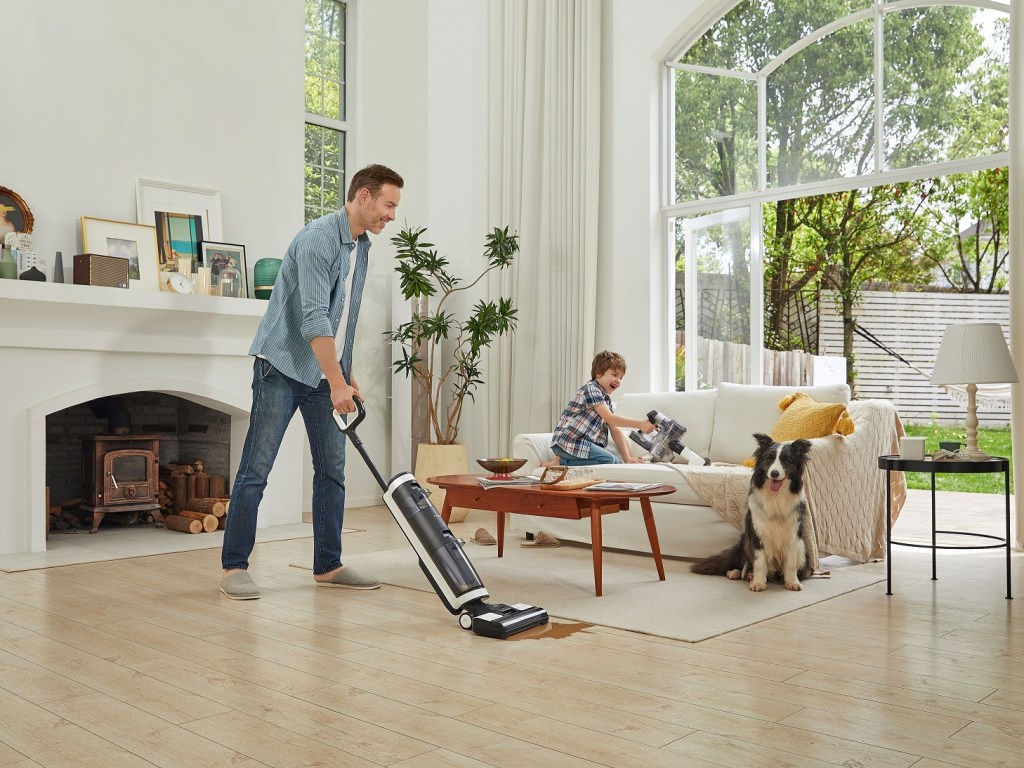 Simple cleaning in one pass is precisely what Tineco's FLOOR ONE S3 Breeze will deliver. It can vacuum and wash hard floors in one go and helps you remove stubborn or tough messes with ease. The FLOOR ONE S3 Breeze utilizes iLOOP technology to efficiently and automatically manage suction power. Sensors measure how clean or dirty a floor is, and then the suction is adjusted to match. The dirtier the floor, the more powerful the suction, but if it's clean, it reduces suction allowing the battery to last for longer.
Most importantly, with a lightweight design, and self-propulsion, the S3 Breeze will glide effortlessly over surfaces making it so much easier to maneuver, even in unique situations, like up or down stairs, around corners, and in tough-to-reach spots. The LED screen offers guided cleaning with real-time prompts and even voice guidance. It will help you clean better and more effectively, and you can also use the Tineco mobile app for more detailed guidance. A self-cleaning feature keeps the brush and tubes clean and odor-free, too, so you don't have to worry about the vacuum getting just as dirty as your floors.
Tineco PURE ONE S15 Pet — $349, was $500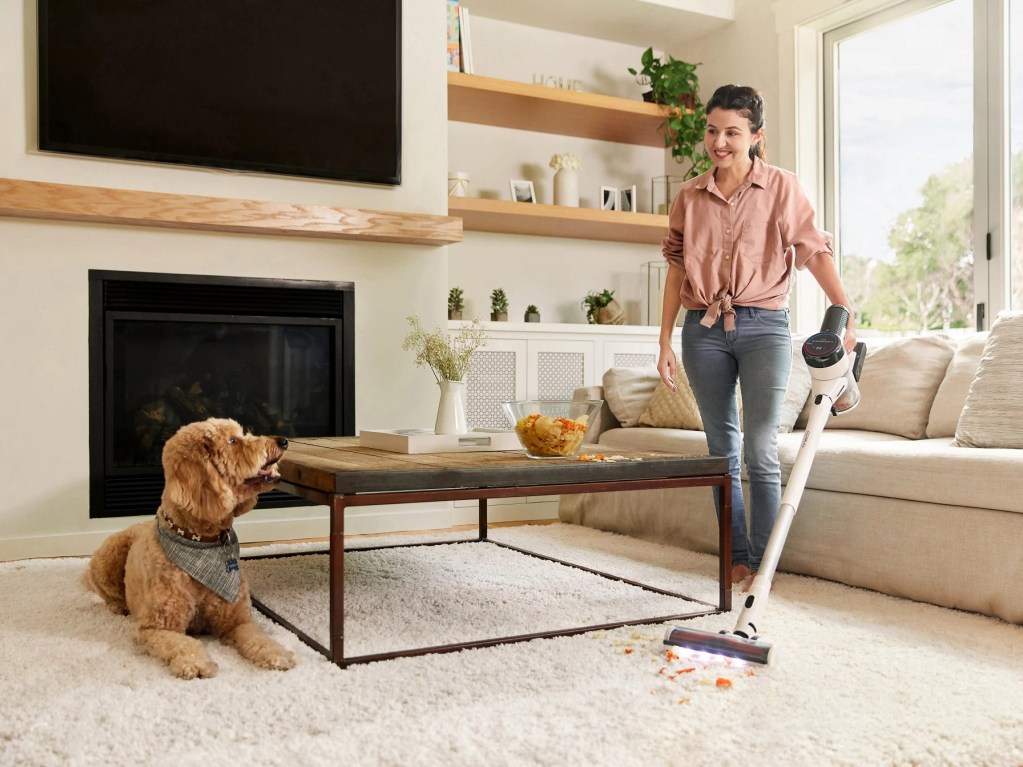 This vacuum was built just for you and your furry companion. Why? Because it employs not only powerful suction but also smart features to keep the vacuum going strong, like an anti-tangle power brush to simplify your cleaning sessions. This is achieved because of a proprietary brush head that keeps hair from getting tangled during normal operation but is also complemented by the V-shaped bristles and dual-comb design, which keep tangles from happening inside the unit too. Tineco's PureCyclone powerful suction actually separates air and dust to avoid pre-filter clogging. Meanwhile, the iLOOP smart sensor auto-adjusts the suction to match the cleanliness of the surface you're cleaning. If lots of dirt and debris are detected, it will increase suction.
At all times, you can view the vacuum's status and info on the interactive display. A special iLOOP will turn from red to blue when an area is clean. There's no guesswork here, and you know exactly when your floor is clean and when it's time to move on. A lay-flat design and LED headlight help you get into and under areas you wouldn't normally, like under furniture, under cabinets, in nooks, crannies, and beyond. It really does take a lot of the excess work out of cleaning your floors, so you'll have more time to play with your pup — or any other pets you might have.
Tineco FLOOR ONE S5 Pro 2 — $399, was $600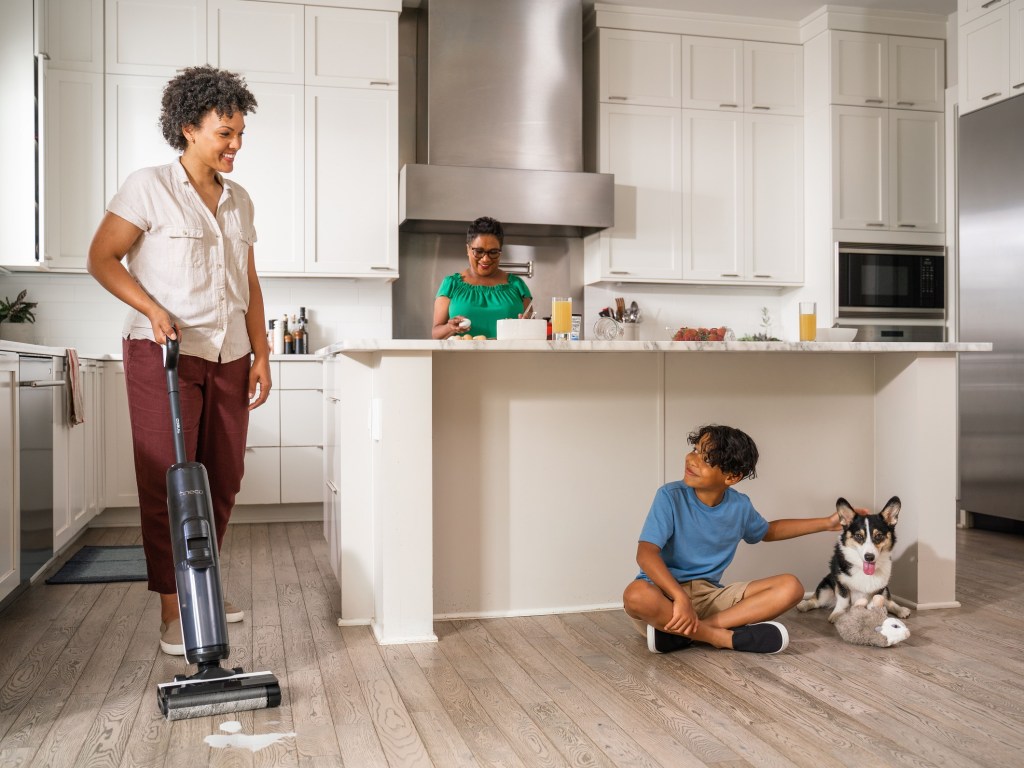 The last thing you want to be doing, especially in the middle of cleaning your home, is fussing with the tools and devices you're using. That's what the Tineco FLOOR ONE S5 Pro 2 prevents through intelligent features, smart sensors, and more. It's both a smart vacuum and floor washer so it can handle wet and dry spills all in one step — you don't have to change out attachments or accessories. An auto-self-cleaning feature keeps the roller clean, flushed, and mess-free, which is important when you're mopping up sticky messes from pets or kids.
The animated 2.1-inch LCD offers real-time cleaning stats and guidance. For example, the iLoop ring will change colors from red to blue when the floor is clean. You don't have to listen for debris being picked up or guess, the S5 Pro 2 tells you when it's done and time to move on. On the screen, you can also see stats like battery levels, suction power in use, maintenance alerts, and much more. Beyond that, an enlarged water tank allows you to continue cleaning for longer, and the dual-tank system keeps the dirty water and the clean water separate. An edge-ready brush roller will clean up close against the walls, edges, and corners, leaving no dust or debris behind. In other words, this floor washer will thoroughly clean your home and help you ward off animal-related messes at the same time. Those dust bunnies and muddy paw prints can get ridiculous if you don't clean them regularly.
Tineco FLOOR ONE S7 Pro — $639, was $800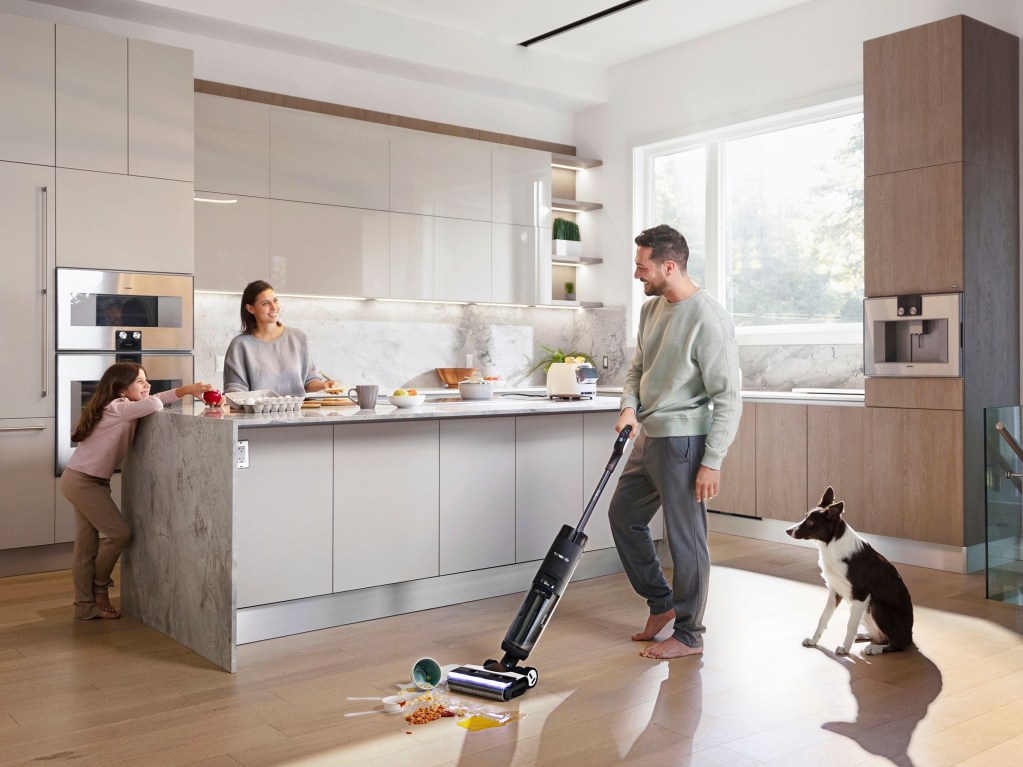 If you're looking for something a little more advanced, then look no further than the FLOOR ONE S7 Pro Floor Washer. It's the ultimate cleaning tool, especially for pet owners and large families. It cleans even the most stubborn of messes and spills effortlessly, thanks to advanced engineering. And taking direct inspiration from some of Tineco's other floor washers, it's easy to use thanks to its lightweight design. The SmoothPower self-propulsion system helps the vacuum glide over floors and messes without leaving debris behind. The exclusive dual-edge cleaning roller and floating scraper tech built-in collects and cleans better than if you were to be scrubbing the floor on your hands and knees. All the while, the MHCBS technology delivers constant brush cleaning by adapting to the roller thickness and continuously squeezing it during operation. It removes the dirty water collected by the roller and instead keeps it clean and ready to go.
If you're cleaning a sizable home, you'll be happy to know the FLOOR ONE S7 Pro has a 40-minute runtime on a single charge. Plus, high-capacity water tanks mean less refilling and less emptying during use, so you can clean your house without having to rush back and forth to the sink. As we've come to expect from Tineco's exceptional products, the FLOOR ONE S7 Pro also includes a vivid 3.6-inch LCD screen that provides you with real-time updates and status info, like battery level or suction power, so you don't have to stop to figure that out.
Editors' Recommendations