Rain, sleet, or snow, when nature calls, it's important to answer — especially when your dogs have to relieve themselves. And, although we know raincoats are not necessarily essential gear, it might make doing their business a bit more comfortable for both of you. You have an umbrella, right? When you outfit your dog with one of these inexpensive raincoats, they can feel just as protected, no matter the weather.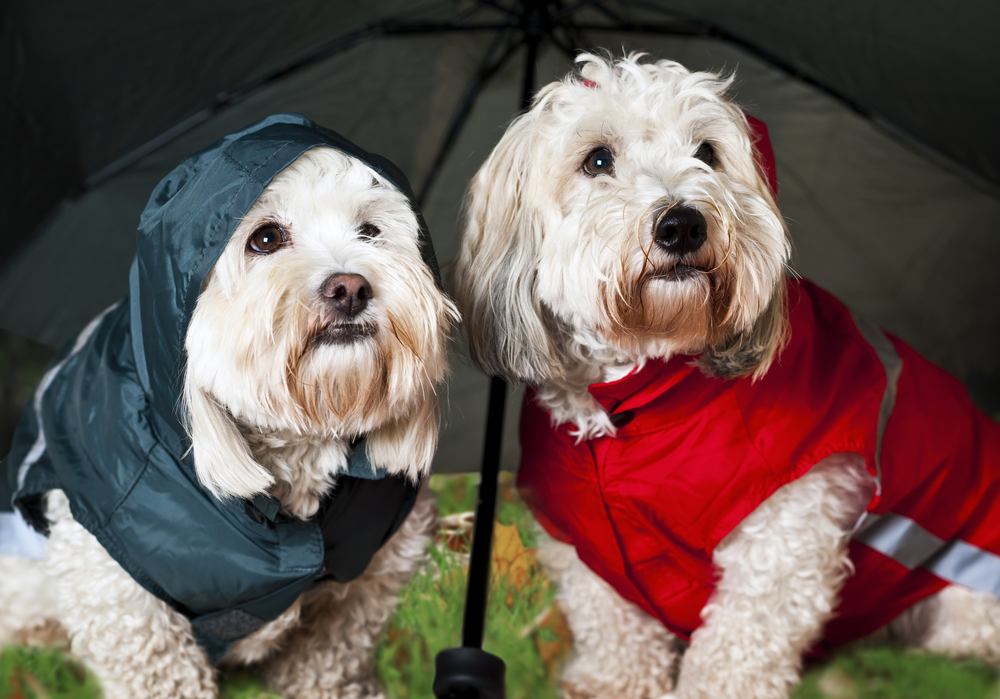 For big dogs
Sometimes big dogs aren't as tough as they appear. If your large pooch would rather hold it than venture outside when it's raining, this appropriately sized raincoat might make his job more pleasant.
Mikayoo Large Dog Raincoat With Hood
If your big dog isn't fond of getting his head wet (and who could blame him), check out this large dog raincoat by Mikayoo. Features include a drawstring hood, leash opening, back pocket with velcro flaps and reflective strips . Sizes M-XXL
For short-haired dogs
Rain isn't just wet, sometimes it's cold, too. If your short-haired dog needs a little extra warmth along with some waterproof gear during those trips outside, this raincoat might provide the extra comfort he needs to get the job done.
IREENUO Waterproof Dog Jacket
This versatile jacket doubles as a coat for when days are chilly. The polar fleece lining keeps your pet warm while the waterproof surface repels rain and snow. Velcro closure and reflective strips add comfort and safety. Fits X-small to X-large dogs.
For small dogs
Small dogs are notoriously fashion forward. If your pampered pooch wants to look good in every weather situation, we've got a great suggestion for you.
Beirui Waterproof Dog Raincoat $24.00
Small dogs stay dry and look fashionable in this full body raincoat. The lightweight polyester fabric is easy to put on and take off, is reflective, and has a hood and leash opening. Sizing guide helps you choose the right fit for your small dog.
Tips for encouraging positive rainy day potty behavior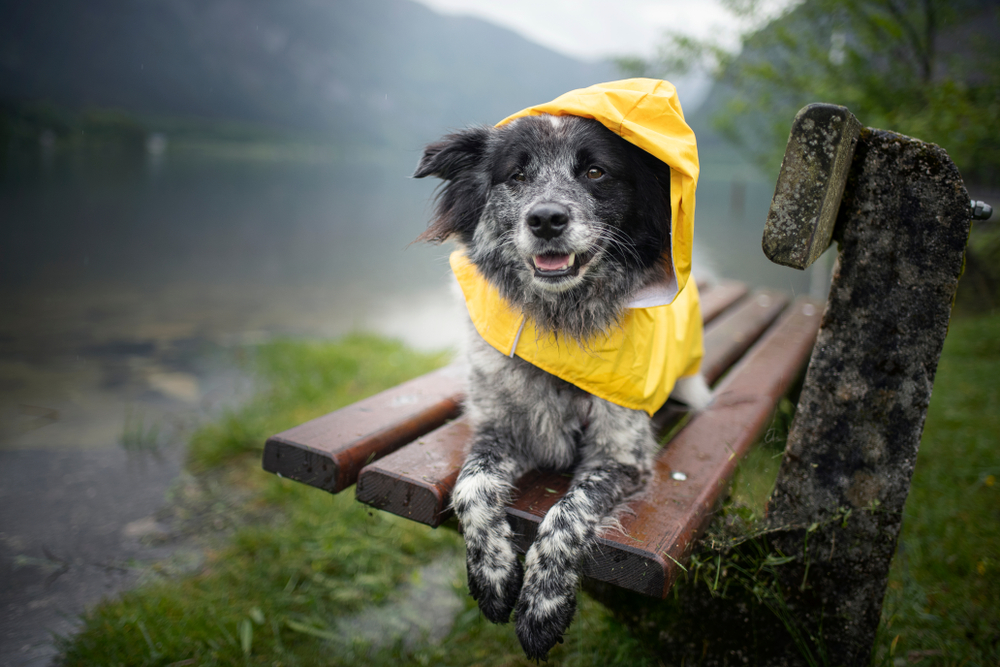 While a spiffy raincoat might provide a little incentive for your dog to be less reluctant during rainy day trips outside for a potty break, there are a few other ways to encourage the process:
Go outside with them. Dogs take cues from their owners. When you gear up with a raincoat and umbrella and head outside as if it's perfectly normal, they will be more inclined to follow.
Shield them with an umbrella or take them to an area sheltered by trees or other overhang that keeps their heads (in particular) from getting wet.
Teach them a "potty command." When they look at you with that "why the heck are we out here, anyway" look, cue them to do their business.
Encourage them with treats. Put their favorite cookie or dog treat in your pocket before you step outside. Reward them once they've successfully concluded their business.
Praise them when they are successful. This might include drying them off with a towel, rewarding them with a treat, or giving them their favorite toy to play with once you come back inside.
Having the right gear makes almost any experience better, especially when it involves being outside in the elements. Affordable choices like these may not make the job any more fun, but it's sure to add an element of comfort and style.
Editors' Recommendations